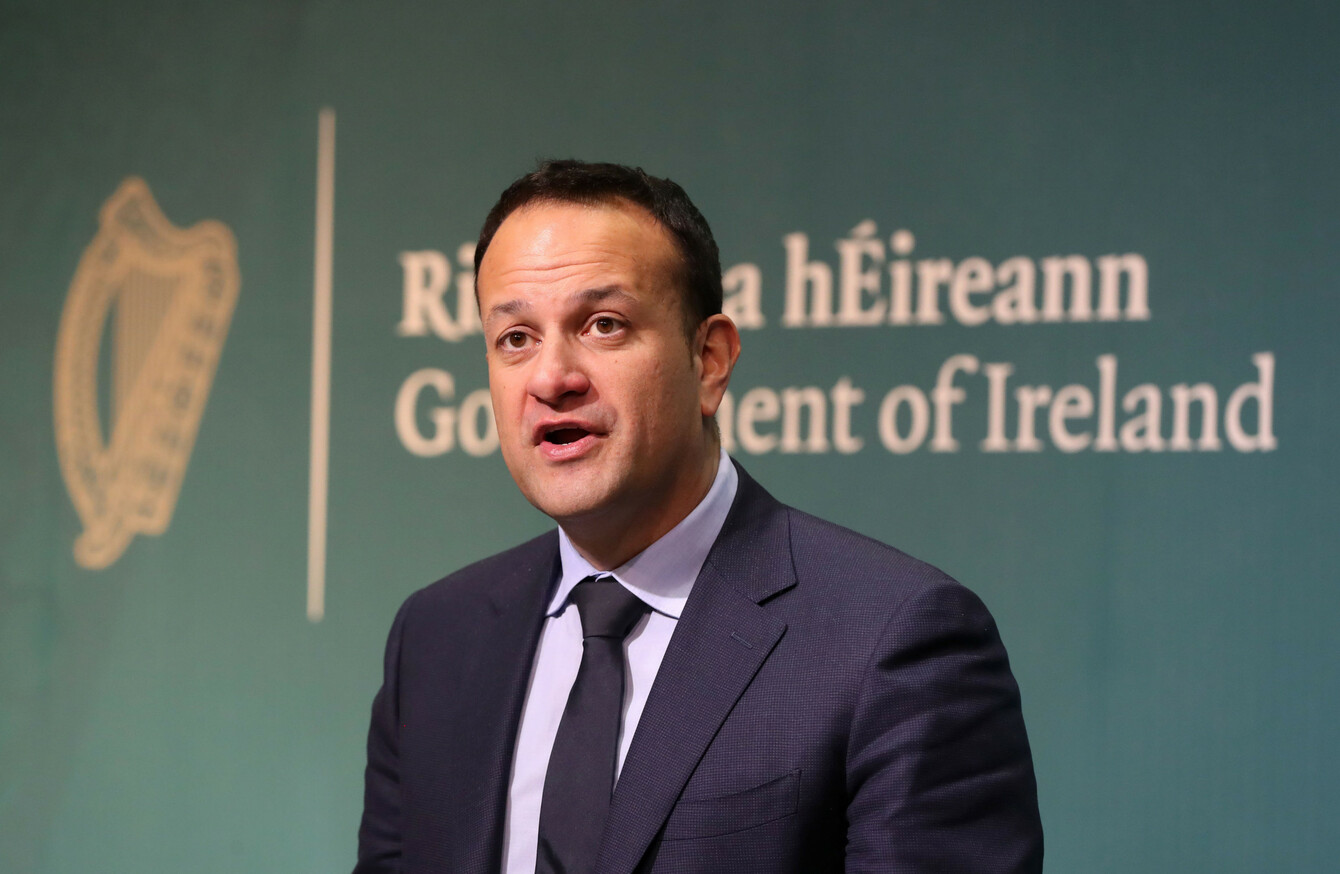 Image: PA Wire
Image: PA Wire
Source: TheJournal.ie/YouTube
Safe, legal and rare, no longer an article in our constitution but rather a personal and private matter for women and their doctors. No more X cases, no more C cases. No more Miss Ys, Miss As, Mis Bs or Miss Cs.
Taoiseach Leo Varadkar confirmed plans for a referendum on the Eighth Amendment, and making clear his support for repeal.
I don't support unrestricted access to abortion. I won't support that, I don't support that… I need to wait until I see what the legislation looks like before I vote for or against it.
Simon Coveney attempted to clarify his position on abortion.
Michael's smiles came back last Friday and he hasn't stopped since.
Noreen O'Neill said her son has been seizure-free for more than a fortnight after starting treatment with CBD oil.
Did you not ask yourself what is going on? What is the commissioner doing down there with this?
A question put to former Tánaiste Frances Fitzgerald at the Disclosures Tribunal.
Six months ago, gardaí said they'd review my case. I've heard nothing. It's like I'm being called a liar all over again. My dad is getting older. I want him to face justice for what he did to me.
A woman whose claims of sexual abuse by her father were shelved by gardaí for 11 years said she is hugely concerned at the lack of progress since a decision was made to review her case six months ago.
Last night I arranged to come here this morning, and the man blitzed me in Bray, absolutely blitzed me. 'Where were you on Saturday morning? Why weren't you there? Why didn't you phone up to cancel?' I said I'm just too ill to do all this.
Margaret Kennedy spoke about the difficulties of using Irish Rail as a wheelchair user.
After the shock of discovering I was pregnant, one of the first things I thought of was football. I remember actually crying and being like, 'I'm never going to play for Dublin again.
Dublin's Amy Connolly spoke to The 42 about her career.