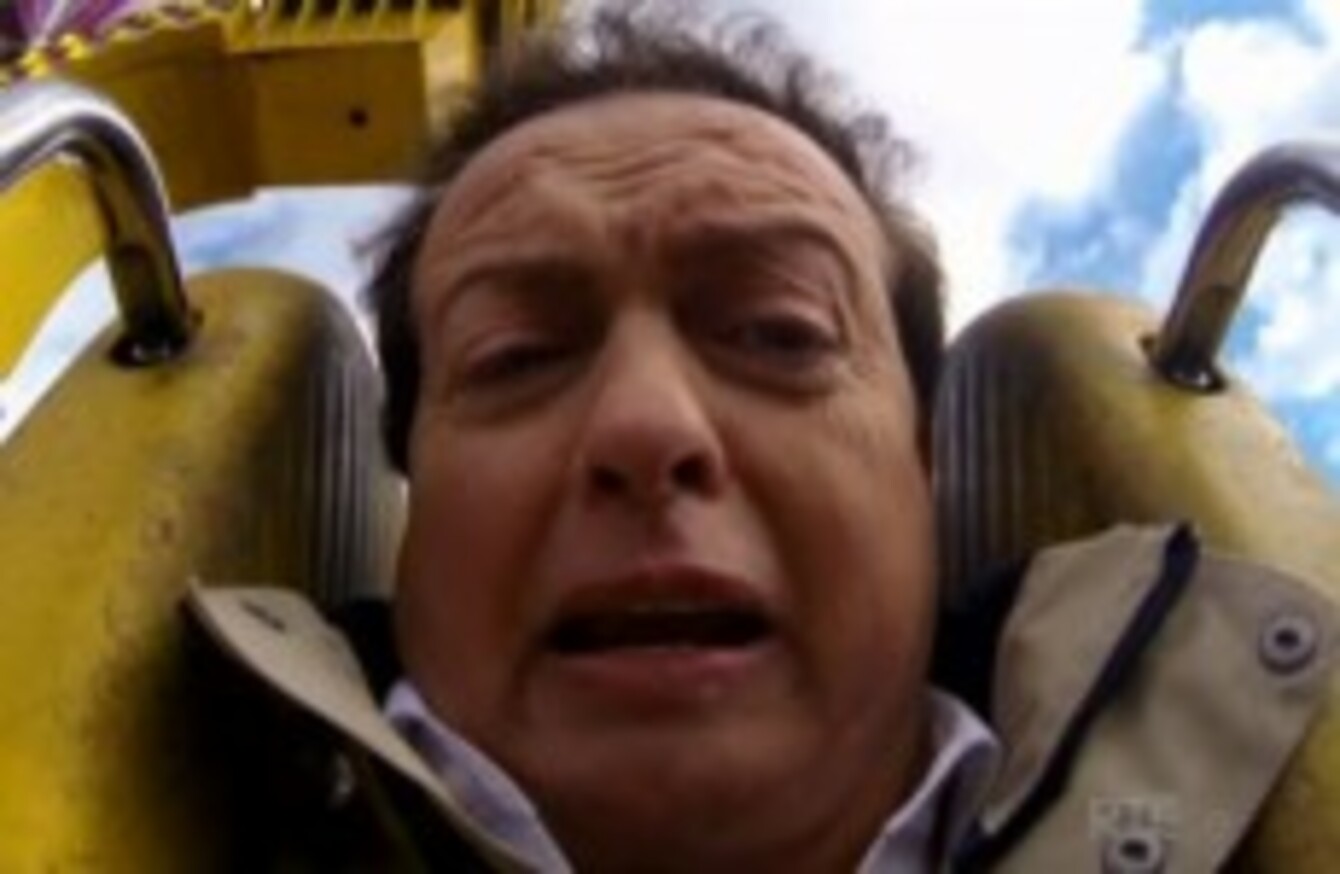 Source: Video TheJournal.ie/YouTube
You! You! You! The cheek of you to even open your mouth.
Fine Gael's Michael Ring tore into the opposition.
Source: ImSeanDowney/YouTube
Some people may think that foster care is a punishment, but it's not. I would hate to think what my life would be like if I had not gone into foster care.
Sean Downey shared this experience of foster care.
I mean, if female Dalai Lama come, then that female must be very attractive. Otherwise not much use.
The Dalai Lama on whether or not a woman could take over his role.
The scripted performance was little short of pantomime.
Peter Robinson's reaction to new allegations surrounding Nama's disposal of its Northern Ireland portfolio.
I'm not happy with the time. I started shedding tears during the race because I was going so slowly. Perhaps I'm getting old.
Hidekichi Miyazaki set a new world record for the 100 metre sprint for someone in his age category.
That was the best ride I've ever had.
Marty Morrissey was subjected to a fairground ride at the Ploughing Championships.
Source: tpmtv/YouTube
[I'll] take my shoe off and throw it at his head.
A woman's unusual plot to attack Pope Francis during his visit to the House of Representatives was overheard.
I sit in clubs and I'm like, 'Wow, I've got five years before I go and run for office and I've got a lot of research to do, I've got a lot of growing up to do'.
Kanye West preparing for his run for US president in 2020.
I've lived here for over 40 years, they've always been here. But it is a good thing they're going. Although, people used to always know where Ballymun was by those towers. Now I don't know how they'll get here. It is a sad day.
One local who had lived in Ballymun for more than 40 years on the demolition of the final towers.
Source: Ronan McCarthy/YouTube
I have so many things to look forward to in my life but I know I am no more deserving of anything than those children fleeing from Syria. It was really sad to see the pictures of the children on the beaches and the scary overloaded boats.
Mile McCarthy (11) from Cork is busking twice a week to raise money for Syrian refugees.
The cashier came out of the kitchen, sat down, and began cutting the man's meat and helping him eat.
Destiny Carreno spotted this random act of kindness at a McDonalds in Chicago.