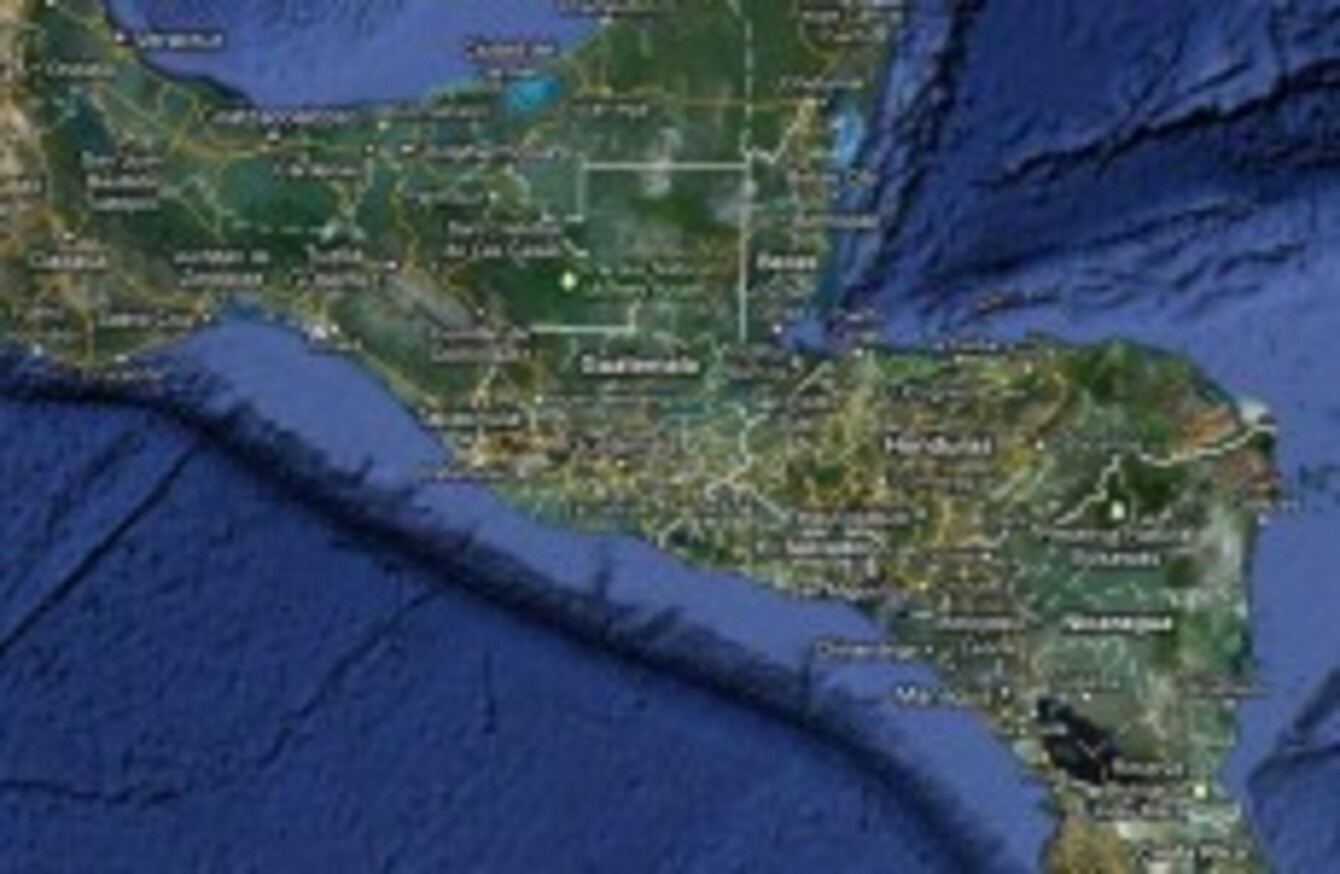 Guatemala is in Central America
Image: via Google Satellite
Guatemala is in Central America
Image: via Google Satellite
AT LEAST 29 people are dead after assailants, possibly linked to drugs, decapitated most of the victims on a ranch in a part of northern Guatemala plagued by drug cartels.
The massacre took place early Sunday in the town of Caserio La Bomba in Peten province near the Mexico border, according to National Civil Police spokesman Donald Gonzalez.
Among the 29 dead were two children and two women.
It is one of the worst massacres since the end of the Central American country's 36-year civil war in 1996.
Gonzalez said police are investigating whether the attack is related to Saturday's killing in Peten of Haroldo Leon, the brother of alleged Guatemalan drug boss Juan Jose "Juancho" Leon.
"Juancho" Leon was killed in 2008 in an ambush that Guatemalan authorities blame on Mexico's Zetas drug cartel, which has increasingly wrested control of the drug trade outside Mexico, at times by eliminating their competition.
Guatemalan police said the victims of Sunday's massacre were bound and their bodies showed signs of torture. They were believed to have worked on the farm. Police found a message written in blood at the scene saying: "Salguero, we're coming for you." Police did not say who Salguero was.
Authorities said soldiers were searching the area for the unidentified assailants and didn't offer a motive for the attack.
"This is a terrible event that we must clarify and investigate regardless of the consequences, whoever is the author of this massacre," said Guatemala Prosecutor General Claudia Paz y Paz.
Late on Sunday, authorities said they had found a wounded survivor of the massacre, who stayed alive by pretending to be dead. But officials did not release any details of what the survivor said.
Guatemala is a major transshipment point for drugs, the US State Department said in its latest narcotics report. Its weak law enforcement, rampant corruption and proximity to Mexico have drawn Mexican drug cartels into its border regions.
In February, the government lifted a two-month-long state of siege that it had declared in Alta Verapaz province, which neighbors Peten province, during which security forces were sent to quell drug-related violence.
The state of siege gave the army emergency powers — including permission to detain suspects without warrants — and resulted in the arrest of at least 20 suspected members of the Zetas.
The Zetas are a group of ex-soldiers who began as hit men for Mexico's Gulf drug cartel before breaking off on their own, quickly becoming one of Mexico's most violent organized crime groups and spreading a reign of terror into Central America.
They are notorious for their brutality, including beheading rivals and officials. Authorities have linked them to a series of massacres and mass graves in northern Mexico.
The Zetas began controlling cocaine trafficking in the Alta Verapaz region in 2008 after killing "Juancho" Leon.
- AP