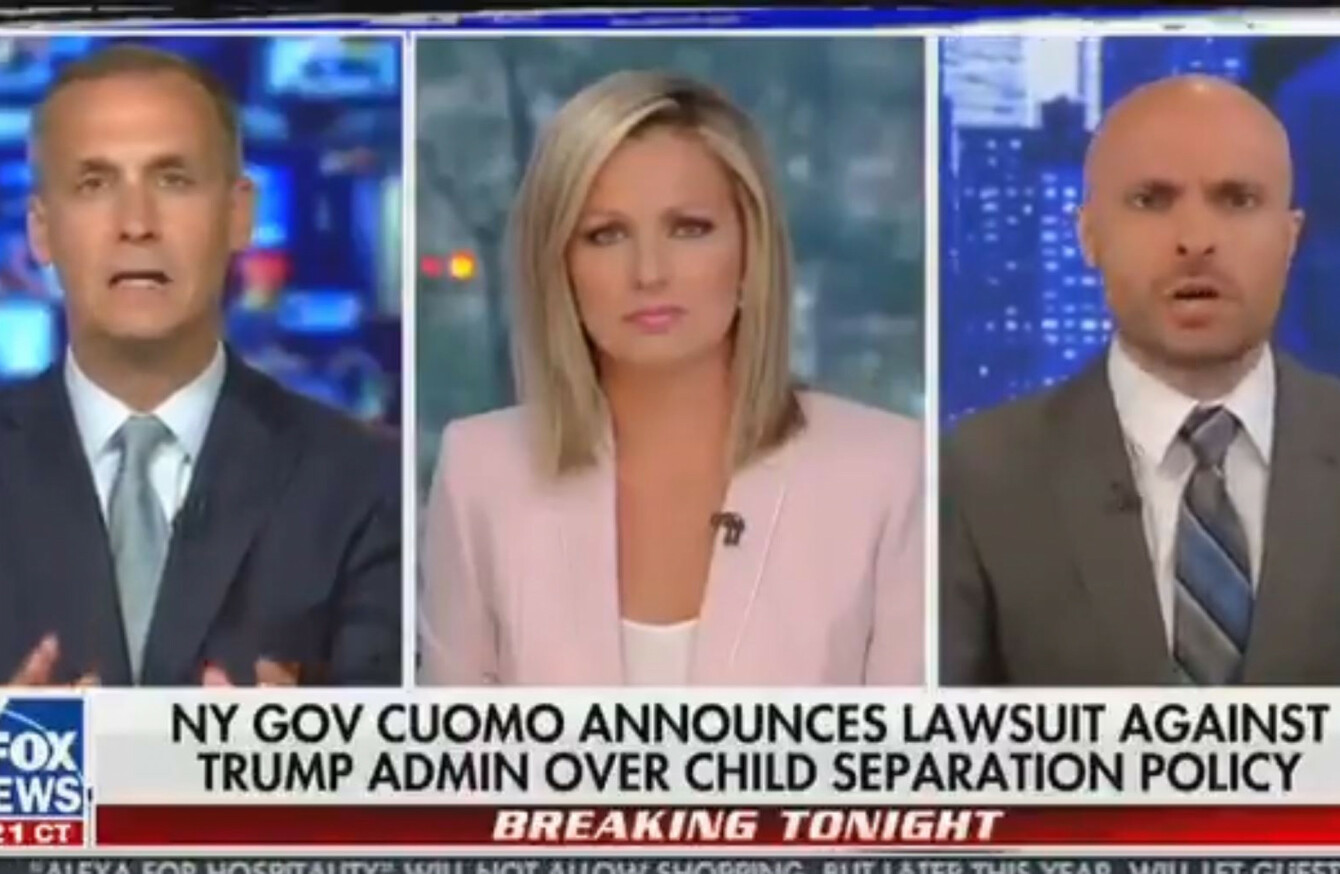 Image: Screengrab via Fox News
Image: Screengrab via Fox News
A FORMER CAMPAIGN manager for US president Donald Trump has created a stir by dismissing a story about a girl with Down syndrome with a sarcastic "wah wah".
Corey Lewandowski appeared on Fox News Channel yesterday to discuss Trump's hard-line immigration policy, which has led to the practice of taking migrant children from parents charged with entering the country illegally.
Official data shows more than 2,000 children have been separated from their parents or guardians since early May, when the administration said it would arrest and charge all migrants who illegally crossed the Mexican border – even if they were seeking asylum.
Earlier today, a Mexican official said one of those children was a 10-year-old girl with Down syndrome.
When another Fox panellist mentioned that story, Lewandowski responded by saying "wah wah".
Last night, Trump told Republican lawmakers that he backed their efforts to craft an immigration solution that ends the practice of separating families on the US-Mexico border. However, he had previously defended the "zero tolerance" policy.
While top officials have stood by Trump's "zero tolerance" approach, insisting children are being held in humane conditions, criticism has swelled from international rights groups, Christian evangelicals, former US first ladies and the president's own Republican Party.
Democrats who have visited minors in detention in Texas and California describe crying children held in cage-like conditions behind chain-link fencing, with no idea when they will see their parents again.
An audio recording purported to feature Central American children separated from their parents sobbing and wailing has also struck a nerve.
Rachel Maddow
Meanwhile today, MSNBC political commentator Rachel Maddow broke down while trying to read an exclusive Associated Press story about babies and toddlers taken from their parents at the southern border and sent to "tender age" shelters.
The host of The Rachel Maddow Show was live on the air yesterday evening when she tried to read the Associated Press story. After trying to get through the first couple of sentences she said, "I'm sorry. I think I'm going to have to hand this off," ending her segment.
Maddow issued an apology on Twitter with a link to the story saying, "Again, I apologise for losing it there for a moment. Not the way I intended that to go, not by a mile".
With reporting by AFP.