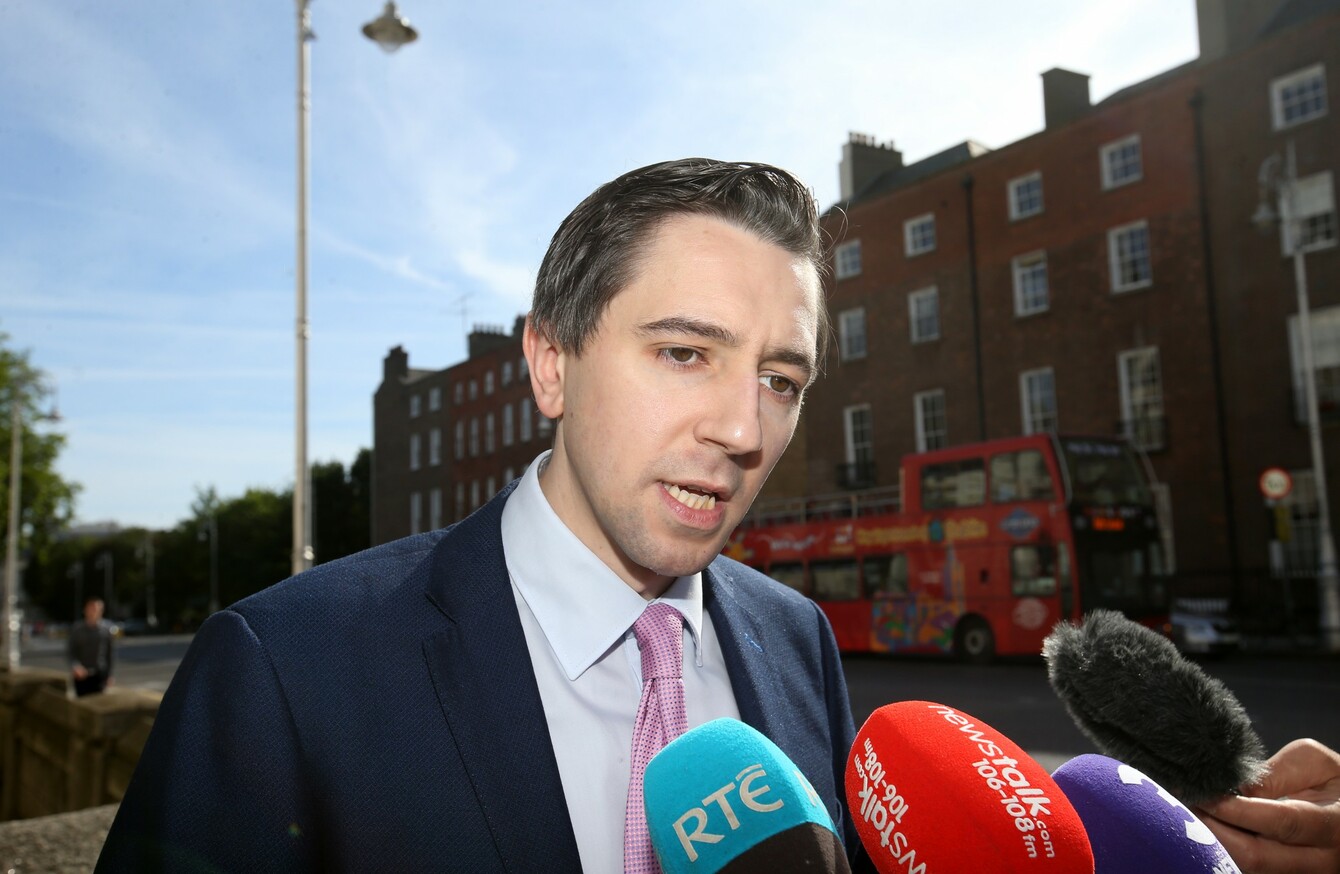 Minister for Health Simon Harris
Image: Sam Boal
Minister for Health Simon Harris
Image: Sam Boal
MINISTER FOR HEALTH Simon Harris has said he wants to see a referendum on the Eighth Amendment take place in the summer of 2018.
Speaking on RTÉ's News at One, Harris said it is "prudent" that his department starts the preparatory work for a referendum on the issue.
"My own personal view is that I would like to see a referendum take place in 2018 and I'd like to see it take place around the summer of 2018," he said.
The recommendations of the Citizens' Assembly on the Eight Amendment were published yesterday.
The Eighth Amendment says "the State acknowledges the right to life of the unborn and, with due regard to the equal right to life of the mother, guarantees in its laws to respect, and, so far as practicable, by its laws to defend and vindicate that right".
The Minister said that the Citizens' Assembly report now deserves full consideration.
He said the report should now go to the special Oireachtas committee that has been set up to consider the issue.
He expects public hearings from the committee to begin in early autumn.
When the referendum will actually take place, and the practicalities of it, are matters for the committee, according to Harris.
"There are a number of issues that the Citizens' Assembly have given consideration to including repealing of the eight amendment, that's something I'm personally supportive of," he said.
Also the issue of fatal foetal abnormality, an issue I absolutely think needs to be addressed in this country.
"I do genuinely think there is an important body of work to do over the next number of months, so that if we arrive at the point of a referendum, and I hope we do, that we can put forward legislation that is robust and also legislation that could garner the support of the country," he said.
I do think it's time once and for all that we give people in this country an opportunity to have a say on this issue.