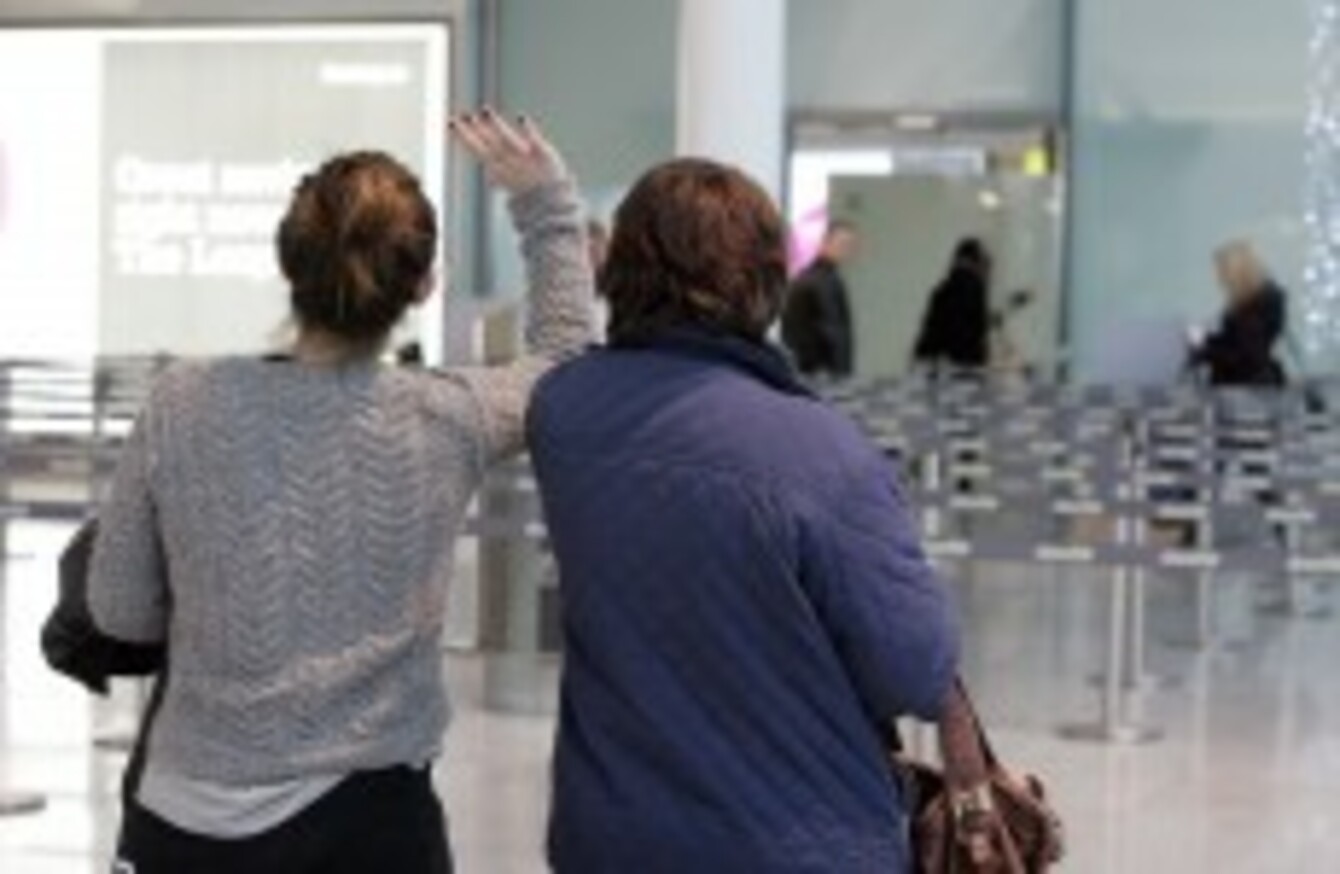 Image: Mark Stedman/Photocall Ireland
Image: Mark Stedman/Photocall Ireland
NEW FIGURES from the Central Statistics Office have shown that the rate of emigration from Ireland has continued to surge – with one person now leaving the country roughly every five minutes.
The latest population and migration estimates reveal that 87,100 people emigrated in the twelve months to April 2012 – giving a daily average of 238, or one person every 303 seconds.
At the same time, the number of people moving to Ireland stood at its second-lowest in the  same decade – with 52,700 immigrants coming in the same twelve months.
A breakdown of emigrants by nationality indicates that 46,500 of the emigrants were Irish citizens – equating to 127 per day, or one every 11 minutes and 21 seconds. Men account for a slight majority of the Irish emigrants, with five of every nine emigrants being male.
Males aged between 25 and 44 account for the single highest proportion of emigrants across all nationalities, with 24,700 men in that age bracket leaving in the twelve months. Among females there were 18,400 emigrants in the 15-24 age bracket, the highest in all age categories among women.
The CSO figures record an overall change in the Irish population of about 10,500 (0.3 per cent) in the year after the Census was taken in April 2011, leaving the population at 4,585,400 by April 30.
74,000 children were born in Ireland in the twelve-month window covered by the figures – while the death rate, at 29,200, is at its highest since 2002.