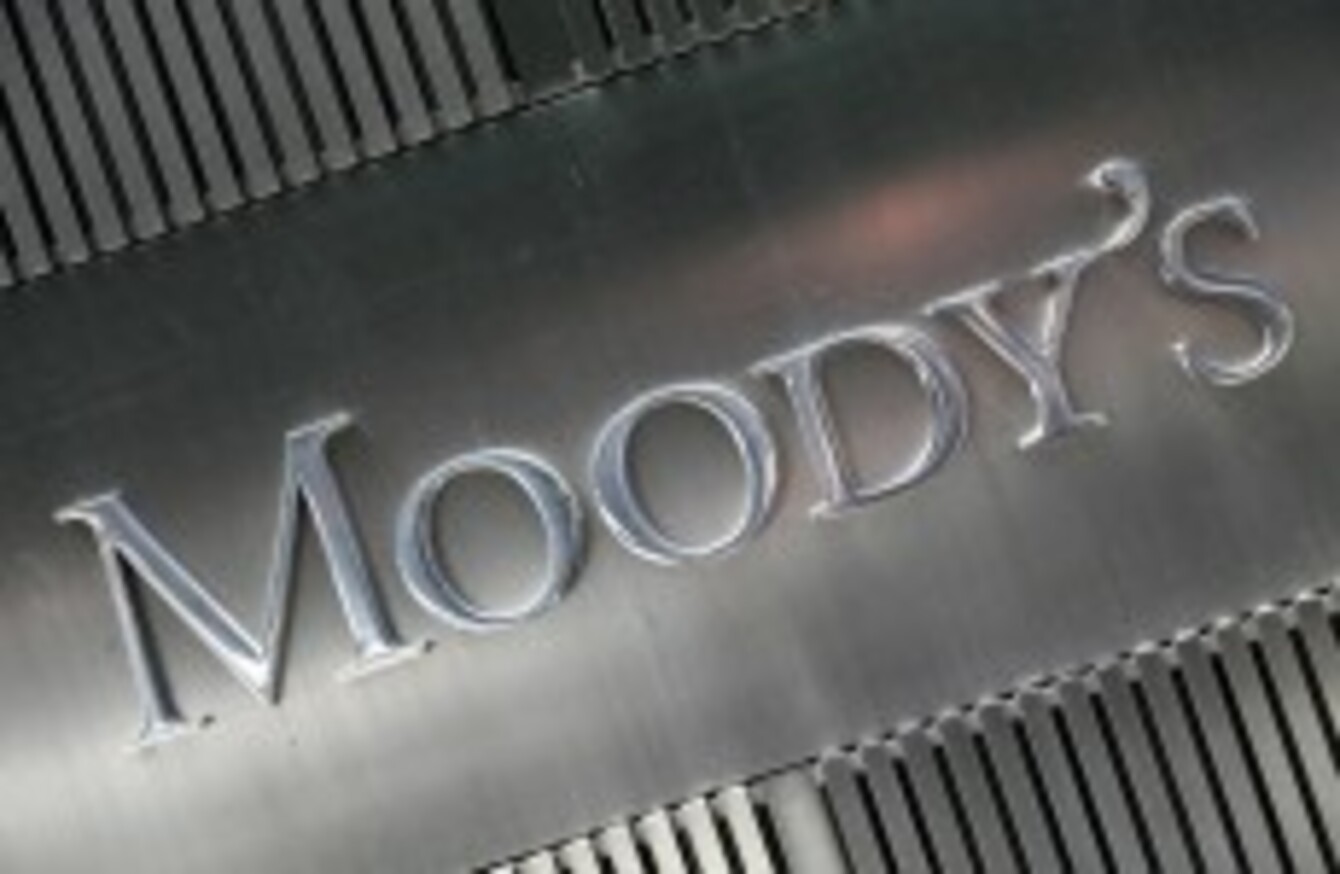 Image: Mark Lennihan/AP/Press Association Images
Image: Mark Lennihan/AP/Press Association Images
THE CREDIT RATINGS agency Moody's has downgraded 15 of the world's largest financial institutions.
Banks in the mass-downgrade included Goldman Sachs, Citigroup, HSBC, Barclays, Royal Bank of Scotland, Morgan Stanley, JP Morgan Chase and Credit Suisse.
Moody's said the downgrade reflected the banks' ability repay their debts.
The banks "have significant exposure to the volatility and risk of outsized losses inherent to capital markets activities," Moody's global banking managing director Greg Bauer said in a statement outlining the rational for the downgrades.
The behemoth banks are all major players in the global stock and bond markets, which have become extremely volatile. However, Bauer noted that some of the banks, including JPMorgan Chase and HSBC, have reliable buffers in more stable businesses that could act as "shock absorbers" during a crisis.
Moody's had said in February that it was considering downgrading the ratings of major banks in the US and in Europe.
Downgrading spree
Moody's has been on a downgrading spree lately. In June, it downgraded Spain by three notches, after downgrading 16 Spanish lenders in May. It also cut the ratings on seven German and three Austrian lenders in this month.
In its latest report, Moody's didn't treat all large banks alike. It sorted the banks it was downgrading into three categories, with JPMorgan, HSBC Holdings PLC, and Royal Bank of Canada in the top one.
Moody's said those banks have stable businesses that can offset market losses. JPMorgan, for example, has a large base of consumer deposits and major lending, credit card and asset management businesses.
These banks have also managed to contain their exposure to risky European government debt, Moody's said. While all three were downgraded, their debt had the highest ratings among the 15 banks affected.
The second group included Goldman Sachs Group Inc., Deutsche Bank AG and Credit Suisse Group AG. Moody's said those banks rely heavily on their markets businesses to satisfy their shareholders, although some of them have managed their risk effectively.
In its last group were the weakest banks — Bank of America, Citigroup, Morgan Stanley, and Royal Bank of Scotland Group PLC. Moody's said these banks have either had "problems in risk management or have a history of high volatility," and some of them have implemented business strategy changes.
"These transformations are ongoing and their success has yet to be tested," Moody's said.
Additional reporting by Jennifer Wade