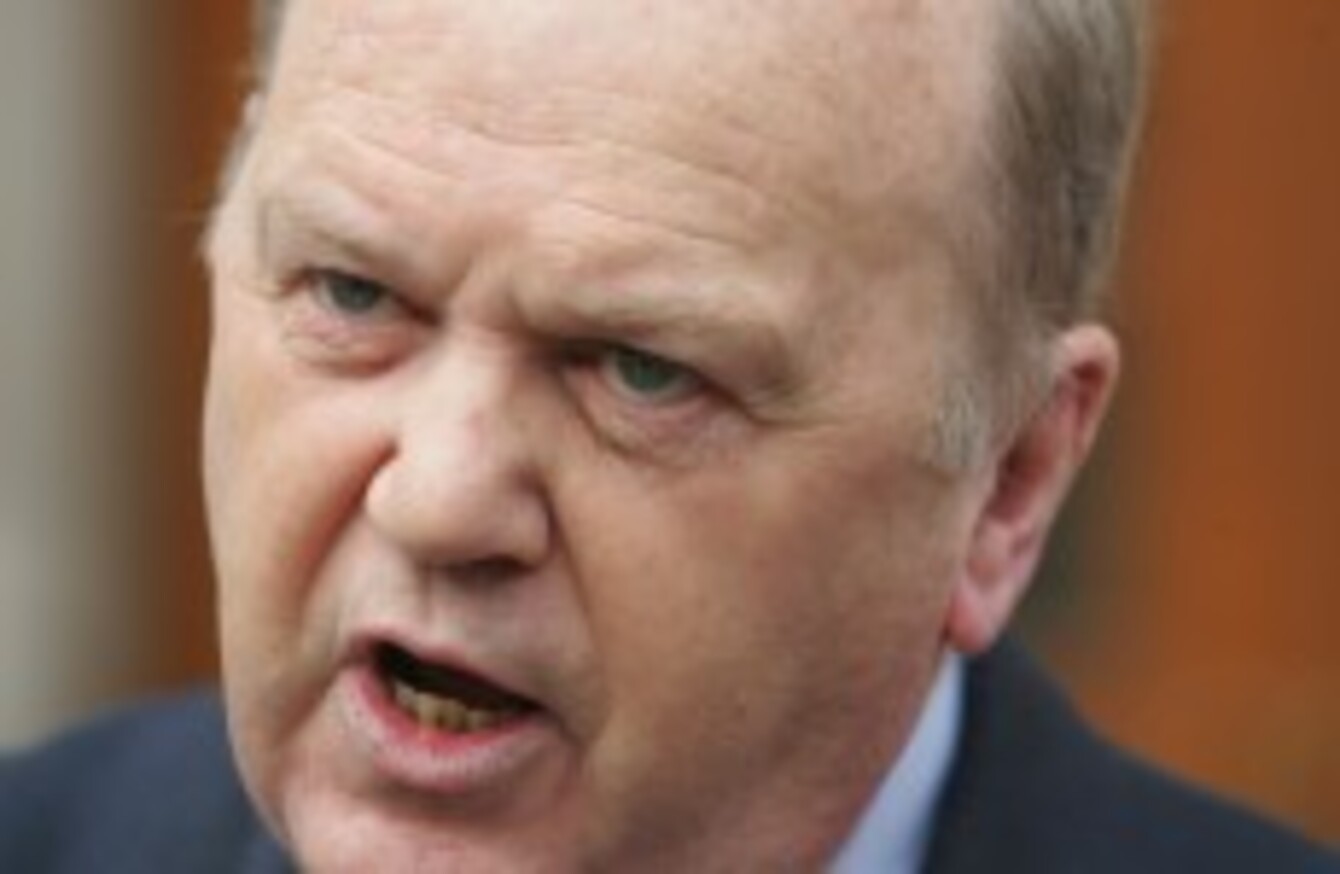 Image: Eamonn Farrell/Photocall Ireland
Image: Eamonn Farrell/Photocall Ireland
FINANCE MINISTER MICHAEL Noonan has defended the measures set out in the Keane report on mortgage debt, insisting that they will "give people a fresh start".
The report published last week set out several proposals to help homeowners trapped in unsustainable mortgages, including a rent-back scheme and a mechanism for "splitting" mortgages.
Minister Noonan told the Dáil today that the report was based on a desire to help people in difficulty stay in their own homes, adding that it would allow families to "break the shackles of unsustainable debt, which can have such a destructive effect on family life."
However, he stressed that there would be no blanket assistance for people in negative equity, saying that anybody who is able to "meet commitments they entered into" should not receive benefits. He also suggested that there would be some cases where people would not be able to remain in their homes, saying it would "not be in the interests of the taxpayer" to support homeowners where the State is paying the bulk of their mortgage debt.
The measures set out in the report have come under fire from a number of sides, with mortgage holders' group New Beginning slating them as "designed to protect the banks".
Minister Noonan today acknowledged that there is "no one magic bullet or solution" to address the problem of mortgage difficulty. He said the government is still looking for more proposals to alleviate the problem from the banks themselves. "Neither the work of the group, nor this report, were designed to offer the complete solution to the mortgage arrears problem," he said.
However, he said that there was an obvious need for the government to acquire more social housing as one route towards helping families in need.