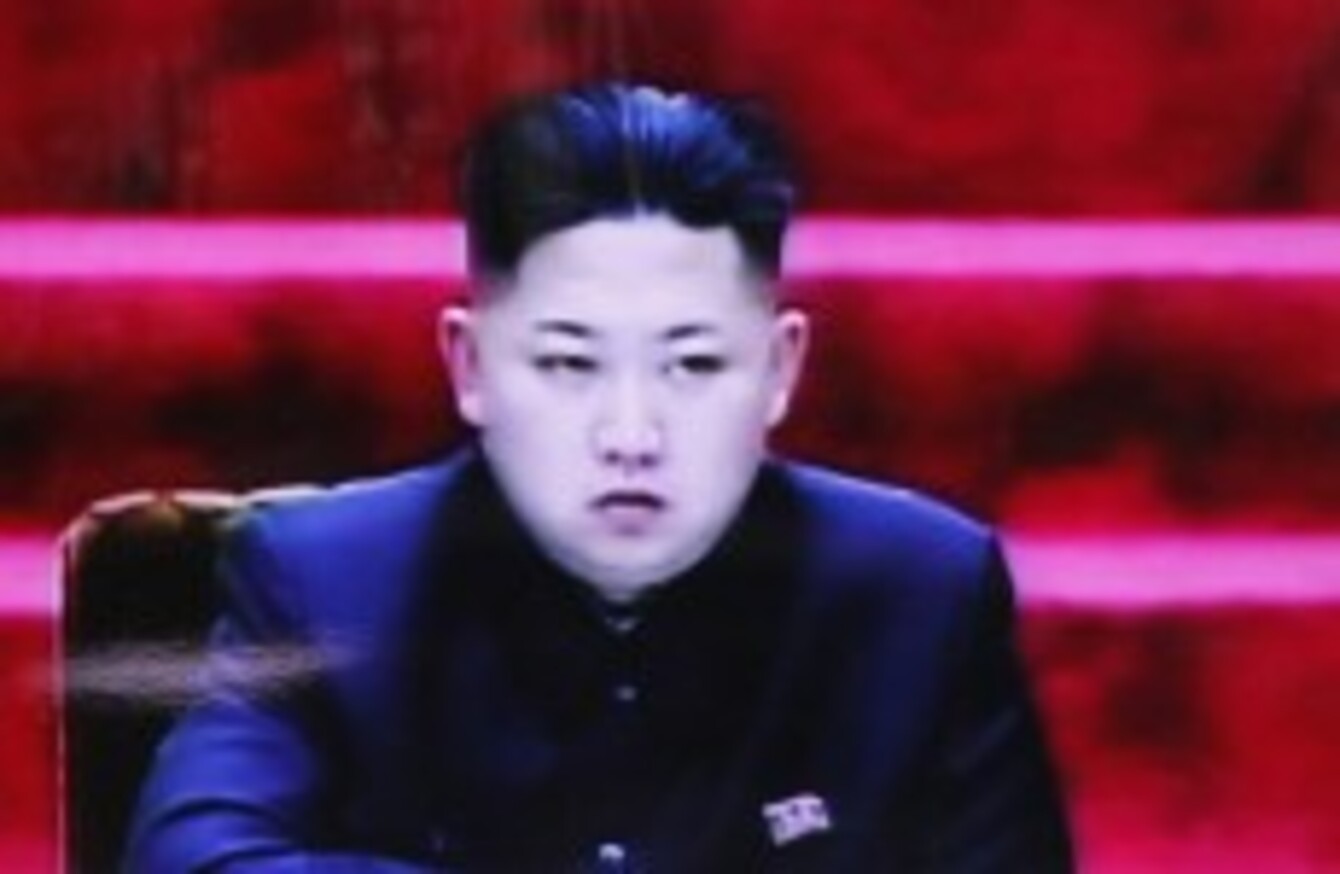 Image: Ahn Young-joon/AP
Image: Ahn Young-joon/AP
AFTER MONTHS of threatening to wage a nuclear war, North Korea made a U-turn today and issued a surprise proposal to the United States, its number one enemy: Let's talk.
But the invitation from North Korea's National Defence Commission, the powerful governing body led by leader Kim Jong Un, comes with caveats: No preconditions and no demands that Pyongyang give up its prized nuclear assets unless Washington is willing to do the same — ground rules that make it hard for the Americans to accept.
Washington responded by saying that it is open to talks — but only if North Korea shows it will comply with UN Security Council resolutions and live up to its international obligations.
"As we have made clear, our desire is to have credible negotiations with the North Koreans, but those talks must involve North Korea living up to its obligations to the world, including compliance with UN Security Council resolutions, and ultimately result in denuclearization," US National Security Council spokeswoman Caitlin Hayden said in a statement.
"We will judge North Korea by its actions, and not its words and look forward to seeing steps that show North Korea is ready to abide by its commitments and obligations."
North Korea's call for "senior-level" talks between the Korean War foes signals a shift in policy in Pyongyang after months of acrimony.
Pyongyang ramped up the anti-American rhetoric early this year after its launch of a long-range rocket in December and a nuclear test in February drew tightened UN and US sanctions.
Posters went up across the North Korean capital calling on citizens to "wipe away the American imperialist aggressors," slogans that hadn't been seen on city streets in years.
The US and ally South Korea countered the provocations and threats by stepping up annual springtime military exercises, which prompted North Korea to warn of a "nuclear war" on the Korean Peninsula.
But as tensions began subsiding in May and June, Pyongyang began making tentative, if unsuccessful, overtures to re-establish dialogue with Seoul and Washington.
Earlier this month, it proposed high-level talks with South Korea — the first in six years. But plans for two days of meetings last week in Seoul dramatically fell apart even before they began amid bickering over who would lead the two delegations.