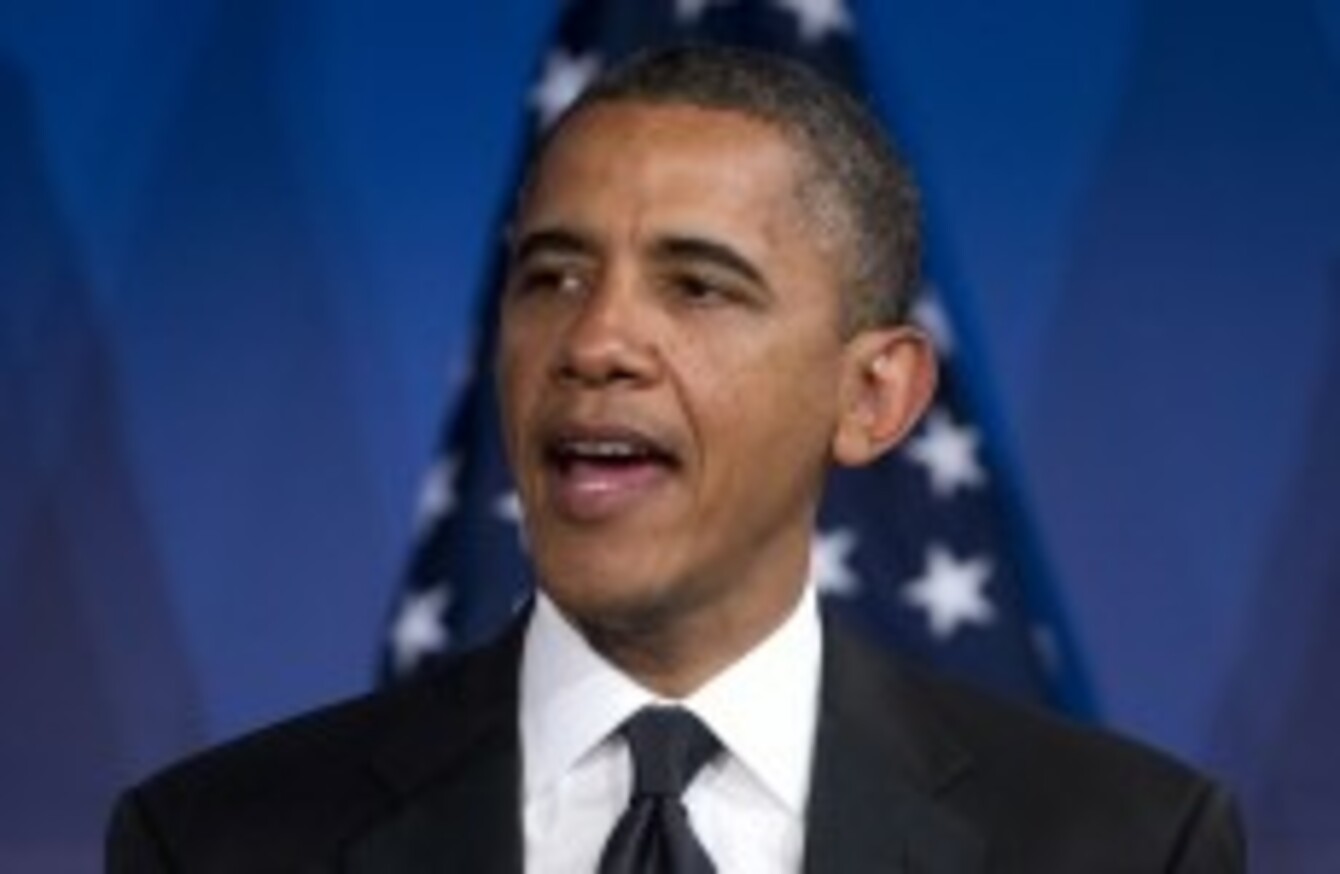 Image: AP Photo/Evan Vucci
Image: AP Photo/Evan Vucci
US PRESIDENT BARACK Obama has declared his full support for gay marriage, ending years of equivocation on the politically charged issue.
The move makes him the first US president to endorse the idea that same-sex couples should have full marriage rights.
"I have hesitated on gay marriage in part because I thought that civil unions would be sufficient," Obama said in an interview with ABC at the White House.
He added that, "I was sensitive to the fact that for a lot of people the word 'marriage' was something that invokes very powerful traditions, religious beliefs and so forth."
Now, he said, "it is important for me personally to go ahead and affirm that same-sex couples should be able to get married."
The president has already supported a number of initiatives backed by gay people, including an end to the military's "don't ask, don't tell" policy, and a decision not to defend in court a federal law that was designed as an alternative to gay marriage.
He had stopped short of supporting gay marriage, though, saying his position was "evolving."
Obama spoke about his support for gay marriage in deeply personal terms, saying his young daughters, Malia and Sasha, have friends whose parents are same-sex couples.
Malia and Sasha
"Malia and Sasha, it wouldn't dawn on them that somehow their friends' parents would be treated different," Obama said. "It doesn't make sense to them and frankly, that's the kind of thing that prompts a change in perspective."
Obama said first lady Michelle Obama also was involved in his decision and joins him in supporting gay marriage.
"In the end the values that I care most deeply about and she cares most deeply about is how we treat other people," he said.
Six US states and the District of Columbia allow same sex marriages. In addition, two other states have laws that are not yet in effect and may be subject to referendums.