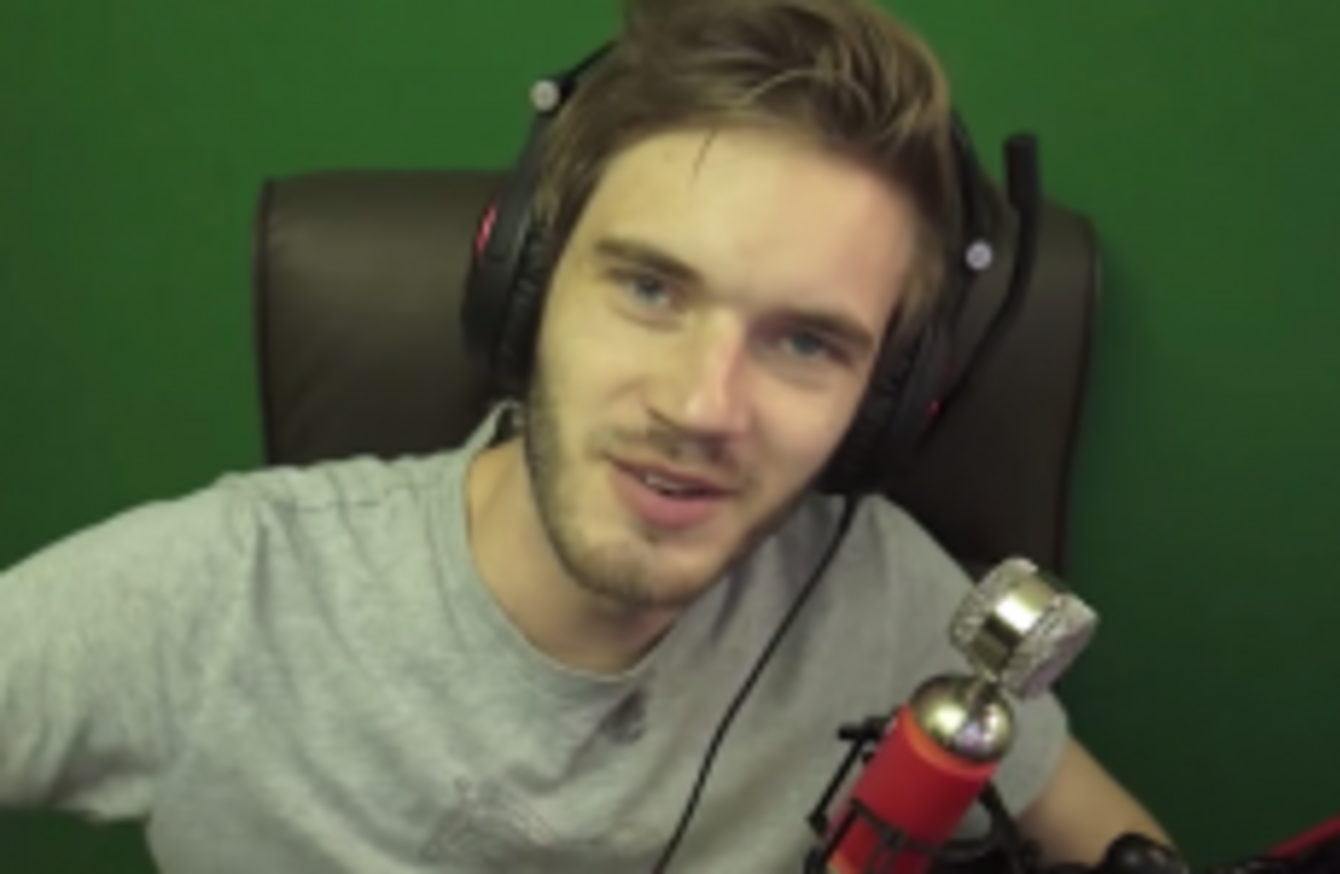 PewDiePie, aka Felix Kjellberg, has almost 38 million people subscribed to his channel.
PewDiePie, aka Felix Kjellberg, has almost 38 million people subscribed to his channel.
ONE OF THE biggest YouTube stars made €6.7 million in revenue in 2014 alone.
PewDiePie, whose real name is Felix Kjellberg, runs a YouTube gaming channel that has 37.7 million subscribers. His videos, which are a collection of 'let's plays' and other related videos, have been watched more than 9.3 billion times since he first started the channel back in 2010
His company, PewDiePie Productions, made €6.7 million in revenue last year according to the Swedish newspaper Expressen.
This is an increase from the year before where he made $4 million (€3.6 million) in revenue.
For those unfamiliar with his channel, Kjellberg features a mixture of popular games, indie games and older titles, with him providing excited commentary while playing. He also does charity work, having raised $1 million for various charities back in 2014 and helping Charity: Water in getting 10,028 people in Rwanda access to clean water.
Shortly after the €3.6 million figure was revealed last year, Kjellberg did an AMA on Reddit to confirm it and clear the air among fans.
When he was asked why his channel is so successful, Kjellberg said he couldn't explain it as there were "so many factors to take into account," but did mention timing and luck as two potential reasons.
Source: PewDiePie/YouTube
YouTube earnings
Yet the figures touted above are usually the exception to the rule and only a small number of people are able to make a living from it.
YouTube doesn't reveal how much people earn through the service, but the final total depends on a number of factors.
While the number of views a video receives is important, other factors include the level of engagement a video receives (how long someone watches a video), the type of ads that show up on your video, the platform it's watched on (desktop or app) and the number of times an ad is clicked on.
That means the amount earned can vary wildly for different channels because different ads will be shown on each one. It also means this figure can fluctuate from month to month.
Figuring out how much a video or channel earns is difficult since these details are hard to determine - Kjellberg's earnings were revealed because PewDiePie Productions had to publicly file accounts to Sweden's Companies Registration Office – but that hasn't stopped many from trying to calculate the amounts earned.
Yet if you wanted to try and become successful, you would need to be regularly uploading videos (daily in most cases), ensure they're of high quality and that they're popular enough so that people will return regularly.
In short, don't give up the day job just yet. Better yet, do it for love and not for the money.