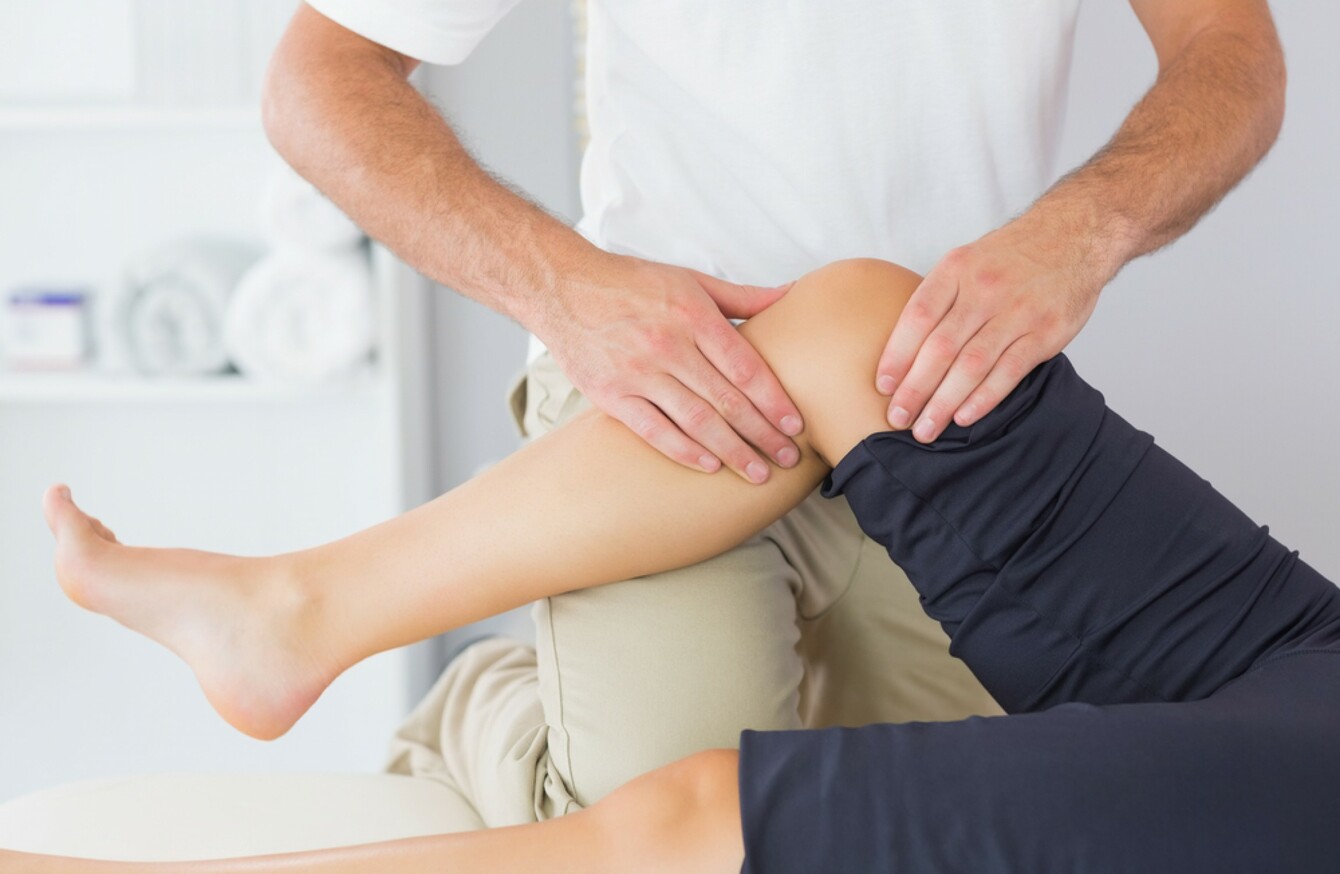 Image: Shutterstock/wavebreakmedia
Image: Shutterstock/wavebreakmedia
HAVE YOU EVER suffered an injury and thought you better get some therapy on it? But who do you go to?
The government plans to take away any confusion there might be between physical therapists and physiotherapists by introducing new bye-laws protecting the titles.
Currently, due to the lack of clarity surrounding the two titles, there can be a disparity between individuals operating under the title.
The Irish Society of Chartered Physiotherapists says choosing a professional registered with them guarantees the person is a university graduate with hospital-based training and a certain standard of care. They also operate in the private sector and patients can have "peace of mind of knowing that they are a part of Ireland's only professional body within its field," states the society.
The body has stated the lack of definition for the two titles is causing confusion with the public, with the society backing the call for the two titles to be protected.
According to the Institute of Physical Therapy, there are a number of significant differences between the two professions. The body states:
"Physical therapists specialise from day one on assessing and treating musculo-skeletal problems. Physiotherapy training focuses primarily on hospital work, whereas physical therapy is designed for conditions seen mostly in private practice."
Answering a parliamentary question, the Minister for Health Leo Varadkar said he plans to take out the confusion surrounding the two titles and their qualifications when the Physiotherapists Registration Board make the necessary bye-laws under the Health and Social Care Professionals Act 2005 to allow it to establish a register for physiotherapists early next year.
"The title of physiotherapist will, as a consequence, be protected for the exclusive use of the board's registrants when the register's two year transitional period ends in 2018."
I am currently examining the issue of also protecting the title of physical therapist under the Act. In the rest of the English speaking world the titles of physical therapist and physiotherapist are interchangeable and their users are qualified physiotherapists. In Ireland, however, the title is used by a number of practitioners who are not physiotherapists, but who are competing with physiotherapists in the private sector in the provision of musculoskeletal therapies.
The minister said he consulted with the Health and Social Care Professionals Council early last year and wrote to a number of relevant organisations regarding his proposal to protect the title of physical therapist as a variant of the title of physiotherapist. He said he invited them to submit their views.
The submissions are now being examined and Varadkar said he expects to make a decision on the matter before the end of the year.