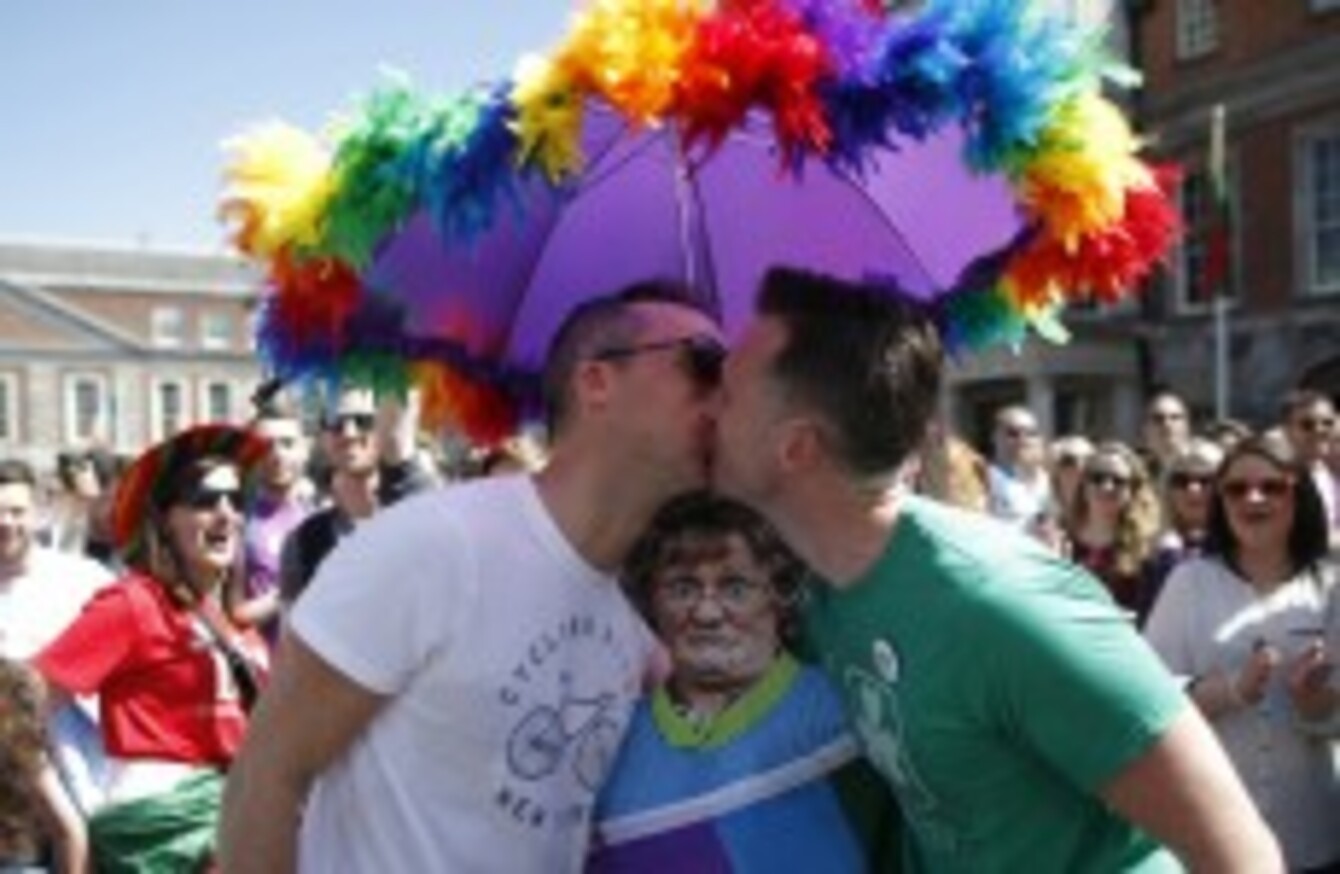 Image: AP/Press Association Images
Image: AP/Press Association Images
THE TWO MEN who appealed the result of the marriage referendum have taken their appeal to the final hurdle of the Irish legal system – the Supreme Court.
Both appellants have already had their challenges to the result of the referendum dismissed by both the High Court and the Court of Appeal.
The Supreme Court yesterday received two applications for leave to appeal in both cases.
Those appealing now have seven days to furnish the respondents with notice of the appeal and other legal necessities.
Then, after both sides in the challenge have lodged their paperwork the Supreme Court will issue its finding – without any further hearing.
The appeal can be seen as the last chance saloon as the Supreme Court is the highest rung in the Irish legal system.
While conceivably the case could then be taken to the European Court of Justice such an eventuality is not likely in this case.
The appellants  - Maurice Lyons of Callan, Co Kilkenny and Gerry Walshe of Lisdeen, Co Clare – have been challenging the result of the marriage referendum since the comprehensive Yes vote on 22 May.
Both Lyons and Walshe, whose claims have been considered by the courts as one, had their challenges to the referendum's result dismissed by the Court of Appeal on 30 July.
They claim that they have brought their various appeals in the public interest, and that the views of those opposed to same-sex marriage were not adequately represented by the state in the build-up to the referendum.