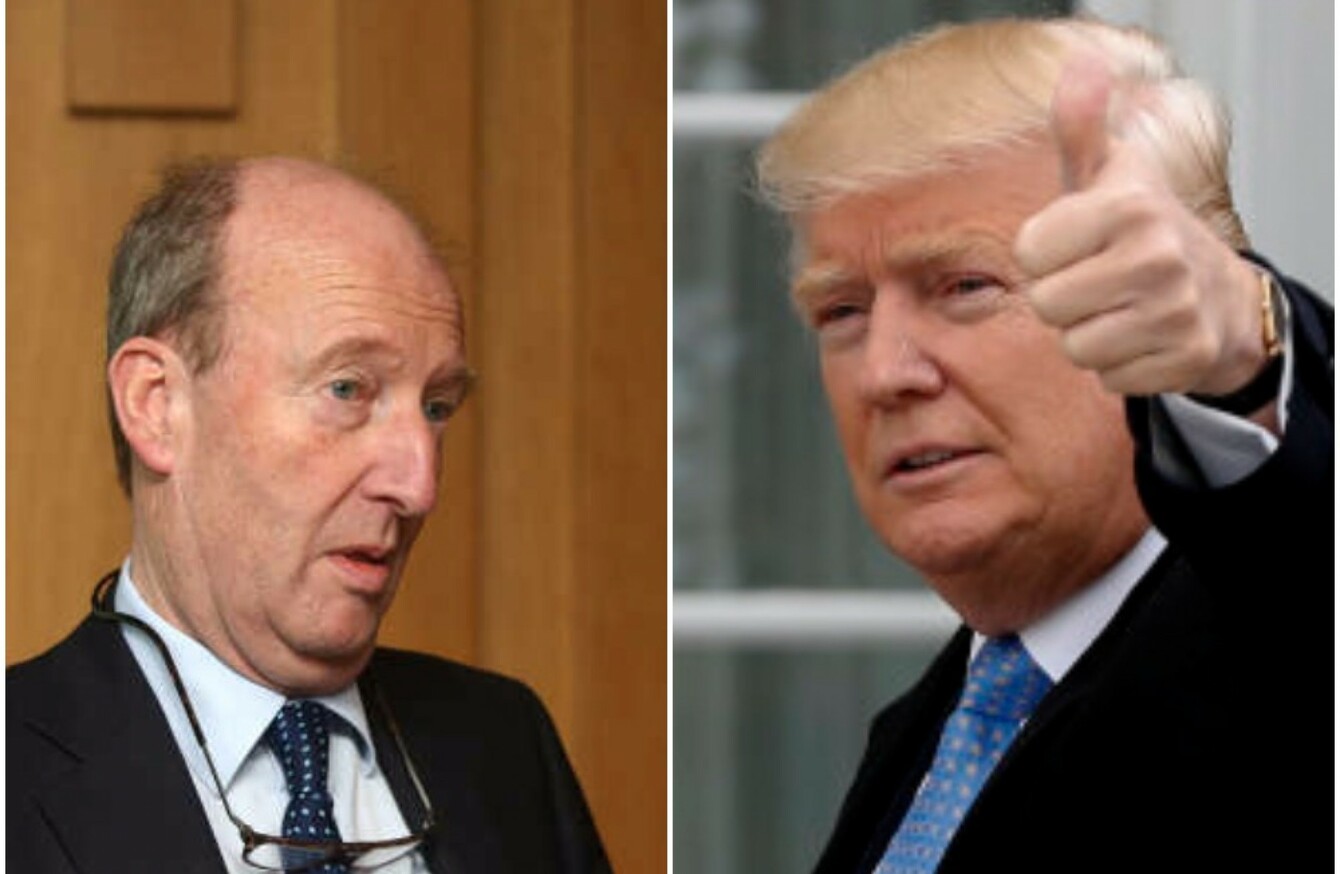 Updated 15.10pm
LABOUR'S BRENDAN HOWLIN has hit out against Sports and Transport Minister Shane Ross, calling him 'Trumpesque-like' for avoiding his own portfolio issues and criticising others.
Calling out the government for being a "do nothing Dáil", the Labour leader said Minister Ross characterises the government's "inability to get things done".
In a scathing criticism of the minister, Howlin admonished Ross for not making any appointments to state boards and for his criticism of the judiciary.
Neither has he set out his legislative priorities nor his departmental priorities that he said he would do in September – we are now heading into December. That is not done yet.
He seems to believe it is best to have distraction, so he is now Trumpesque-like and  shown us that if you point to someone else's issues that you can distract from your own, so having no additional money for sport or for transport in his own budget, he can still criticise the judges…
Clarifying his remarks, Howlin said he was comparing Ross to the US President-elect "in terms of [the] distractions" he believes the minister is using to deflect from his own department.
"Of course, he is not a Donald Trump. Donald Trump is a danger, in my judgement, to the world, but in terms of the tactic of pointing elsewhere, to escape criticism of your own inadequacy, then yes."
Speaking on Morning Ireland last week, Ross said that judges lived a 'charmed life', claiming there has "always been massive resistance to change from the judiciary".
Yesterday it emerged that the Chief Justice Susan Denham said she was surprised by Minister Ross' comments that the judiciary would fight change.
She emphasised that Ireland's judges' wish for the reform of judicial appointments.
Howlin said he could not recall such a series of fundamental criticisms being levelled at judges in the past.
He agreed that there needs to be an independent system of appointment for judges and also agreed that there should be an annual declaration made by judges in terms of any conflicts of interest.
Fianna Fáil leader Micheál Martin also criticised Minister Ross today, telling the Taoiseach in Leaders' Questions that his remarks on judiciary are "unacceptable".
He says he doesn't think it is right for a minister to use his ministerial platform to engage in such behaviour.
"Ministers on their own can't operate solo runs," said Martin and told Enda Kenny that  the minister needs to be spoken to.
Howlin was also asked for his opinion on the recent news that the Garda Commissioner Noirin O'Sullivan used a personal gmail account, in breach of regulations.
"I know from government I never believed that any system was entirely secure – but we need to see what particular emails were generated on a public system and how vulnerable that was," he said.
When asked if ministers used gmail accounts, he said:
"You'll find ministers used a number of email accounts. I used an Oireachtas account – all the constituency work would come through the Oir account…".
He said a departmental account is used for all departmental work and personal business would be done on a personal account.