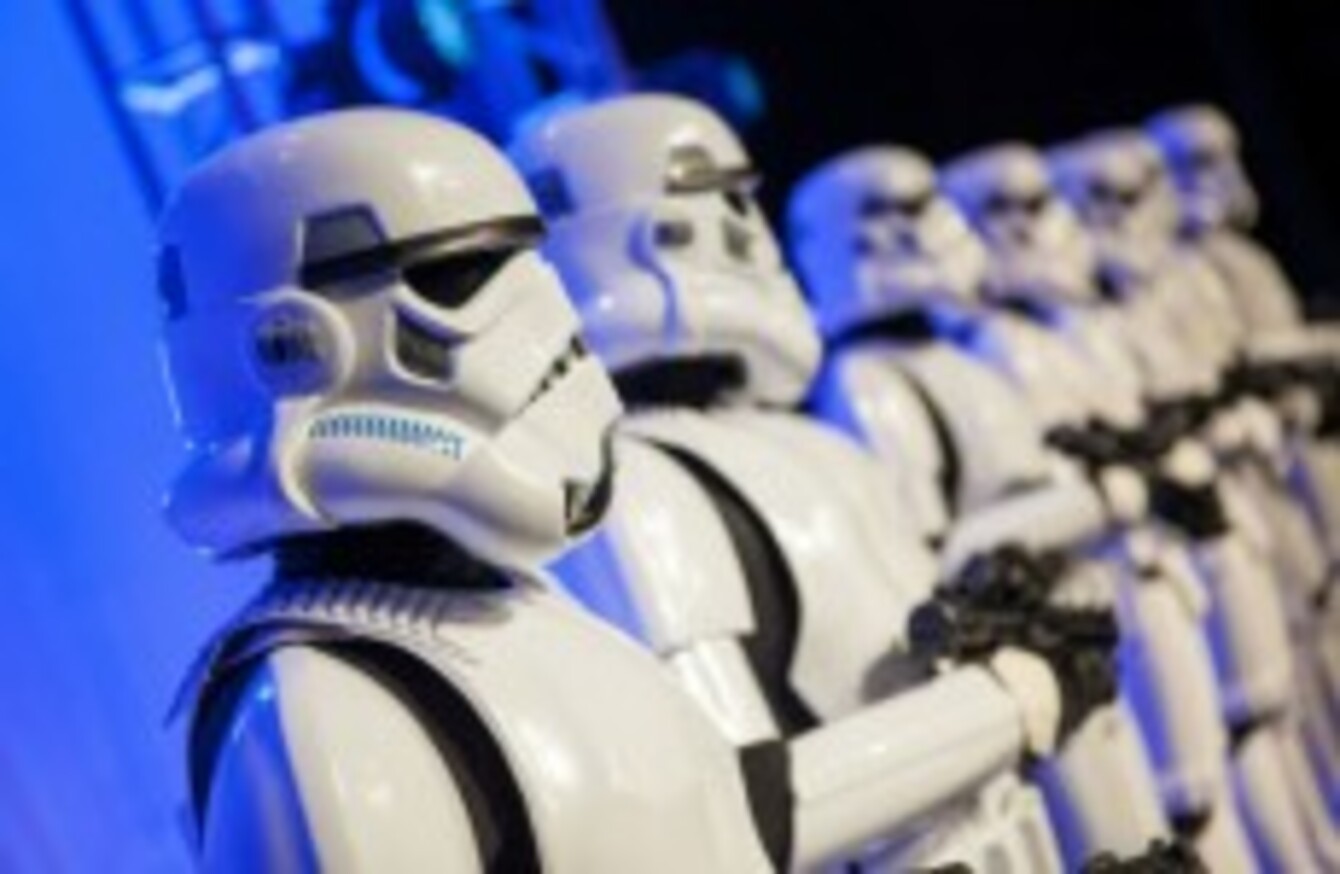 Image: Disney Consumer Products/AP Images
Image: Disney Consumer Products/AP Images
IT'S A LONG time away yet but Disney have announced the release date for the new Star Wars movie.
'Star Wars: Episode VII' will hit the cinema screens on 18 December 2015 with shooting set to begin in the spring of next year.
Lucasfilm, which was bought by Disney just over a year ago, are changing tack as the previous time Star Wars came back to the big screen in 1999 the studio re-launched the franchise in the summer.
"We're very excited to share the official 2015 release date for 'Star Wars: Episode VII', where it will not only anchor the popular holiday filmgoing season but also ensure our extraordinary filmmaking team has the time needed to deliver a sensational picture," said Alan Horn, chairman of The Walt Disney Studios.
The new film is to be directed by Star Trek director  J.J. Abrams who will also script it alongside longtime Lucasfilm contributor Lawrence Kasdan who worked on 'The Empire Strikes Back' and 'Return of the Jedi'.