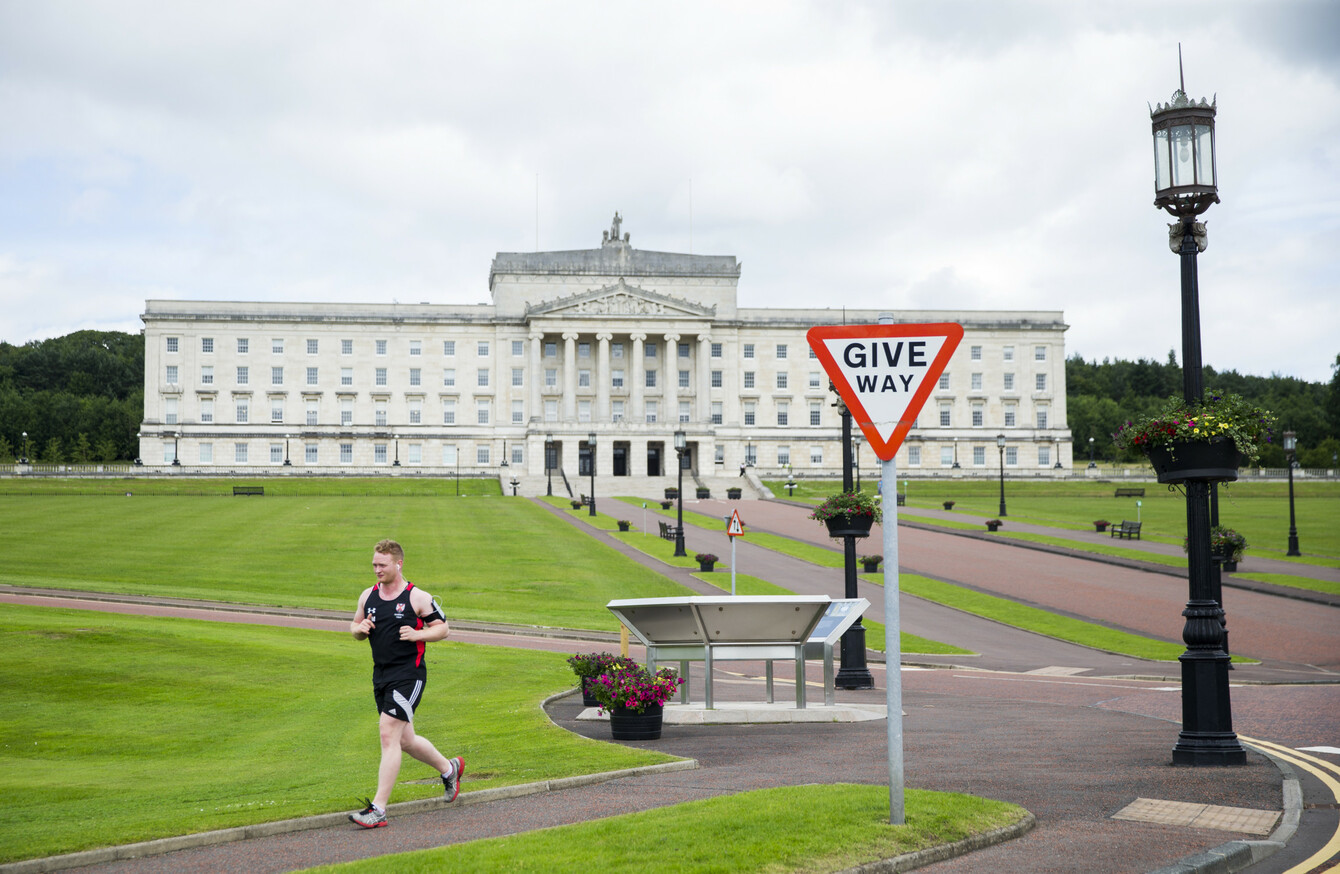 Parliament Buildings at Stormont.
Image: PA Wire/PA Images
Parliament Buildings at Stormont.
Image: PA Wire/PA Images
TAOISEACH LEO VARADKAR AND Theresa May have said they don't want to see a return to direct rule as the DUP and Sinn Féin attempt to reform the Executive at Stormont.
The power-sharing assembly has been vacant since January after a bitter row between Sinn Féin and the DUP over the "cash-for-ash" scandal.
In the months since, a deep division has been exposed between the parties on the Irish language in particular.
Sinn Féin's leader in Northern Ireland Michelle O'Neill said that the failure of the negotiations has come about as a result of the failure of the DUP to cede ground on "fundamental rights" such as marriage equality and language rights.
A statement overnight by the Department of the Taoiseach claims that the two sides are close to making a deal.
It read: "The Taoiseach and the British Prime Minister have spoken by phone in relation to the political situation in Northern Ireland.
"They agreed that the gap between the two parties is narrow.
The Taoiseach made the point that there could be no return to direct rule as it existed prior to the Good Friday Agreement and that the various provisions of the Agreement would have to be honoured.
"The Prime Minister made clear that she did not want to see a return to direct rule and that moves to implement a Budget for Northern Ireland were not the first step on the road to direct rule."