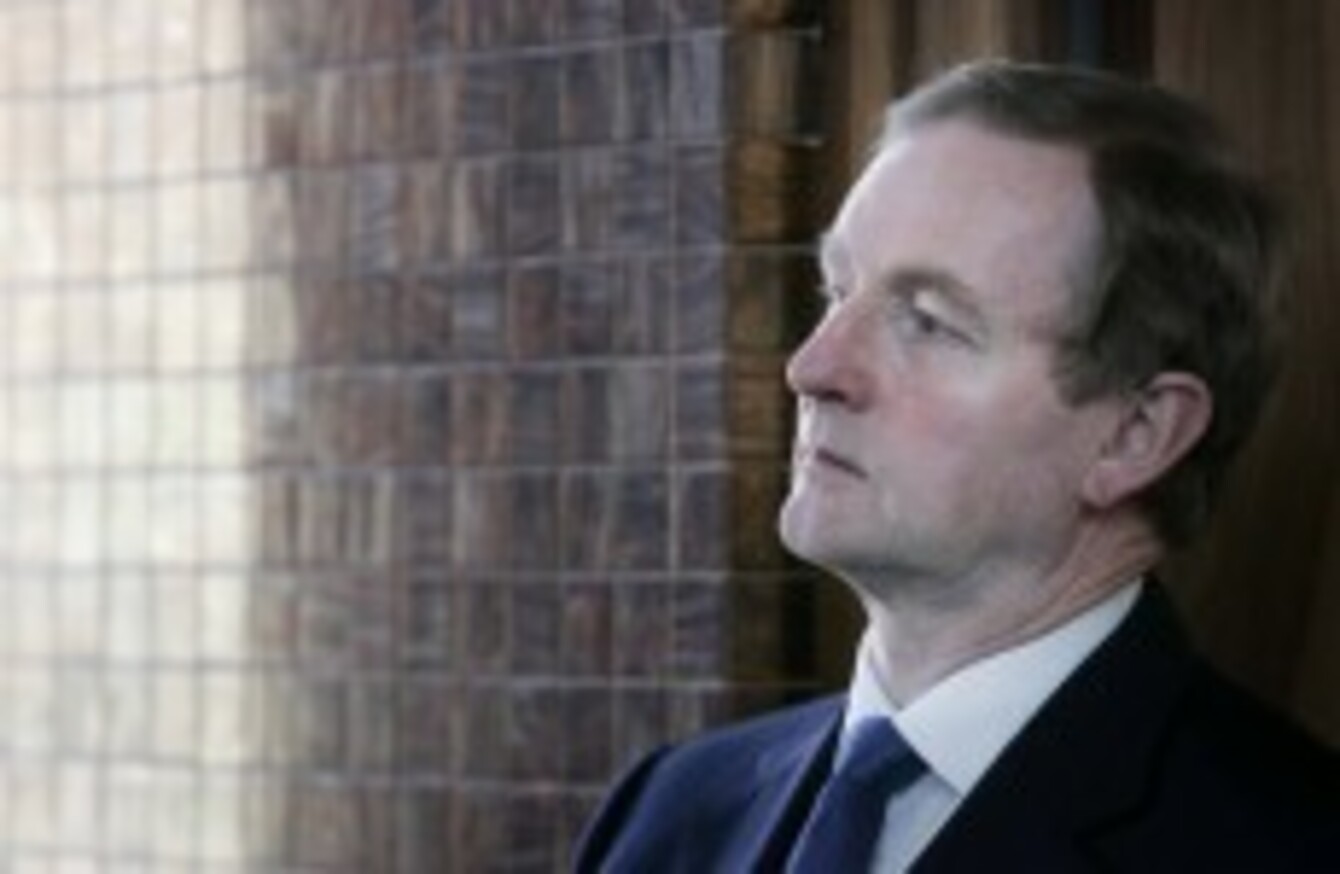 Enda Kenny
Image: Mark Stedman/Photocall Ireland
Enda Kenny
Image: Mark Stedman/Photocall Ireland
TAOISEACH ENDA KENNY has said that the recordings of telephone calls in and out of several garda stations around the country may have implications for tribunals as well as court cases.
In the latest developments in the gardagate controversy, Kenny said that it was clear defence lawyers will have "a massive interest" in the matter, noting the adjournment of a case involving two men accused of IRA membership yesterday.
"I don't know the scale of the actual contents of what are on all those tapes but we are concerned about it," he told reporters at an event in Kildare today.
"It's a serious issue where in some cases court cases have been dealt with, others reaching up as far as tribunals it may have implications for some of the findings there."
The Taoiseach also insisted that the Garda Commissioner Martin Callinan made his own decision to retire, responding to questions about whether Department of Justice Secretary General Brian Purcell had asked him to resign.
Fianna Fáil leader Micheál Martin has alleged that Purcell's visit to Callinan's home on Monday night amounted to the Commissioner being "essentially sacked" – a claim strongly denied by the Taoiseach.
Kenny claimed the visit was aimed at ensuring the Commissioner was aware of "my feelings about the gravity of the information relayed to me by the Attorney General".
"I asked that the secretary general of the department of Justice inform the Commissioner of my feelings," Kenny said today.
Also speaking in Kildare today, the Tánaiste Eamon Gilmore said that he is concerned about the impact the tapes will have on cases before the courts and cases that have already been heard.
"I think that the taping of conversations in and out of garda stations or between garda stations is a very serious matter," he said.