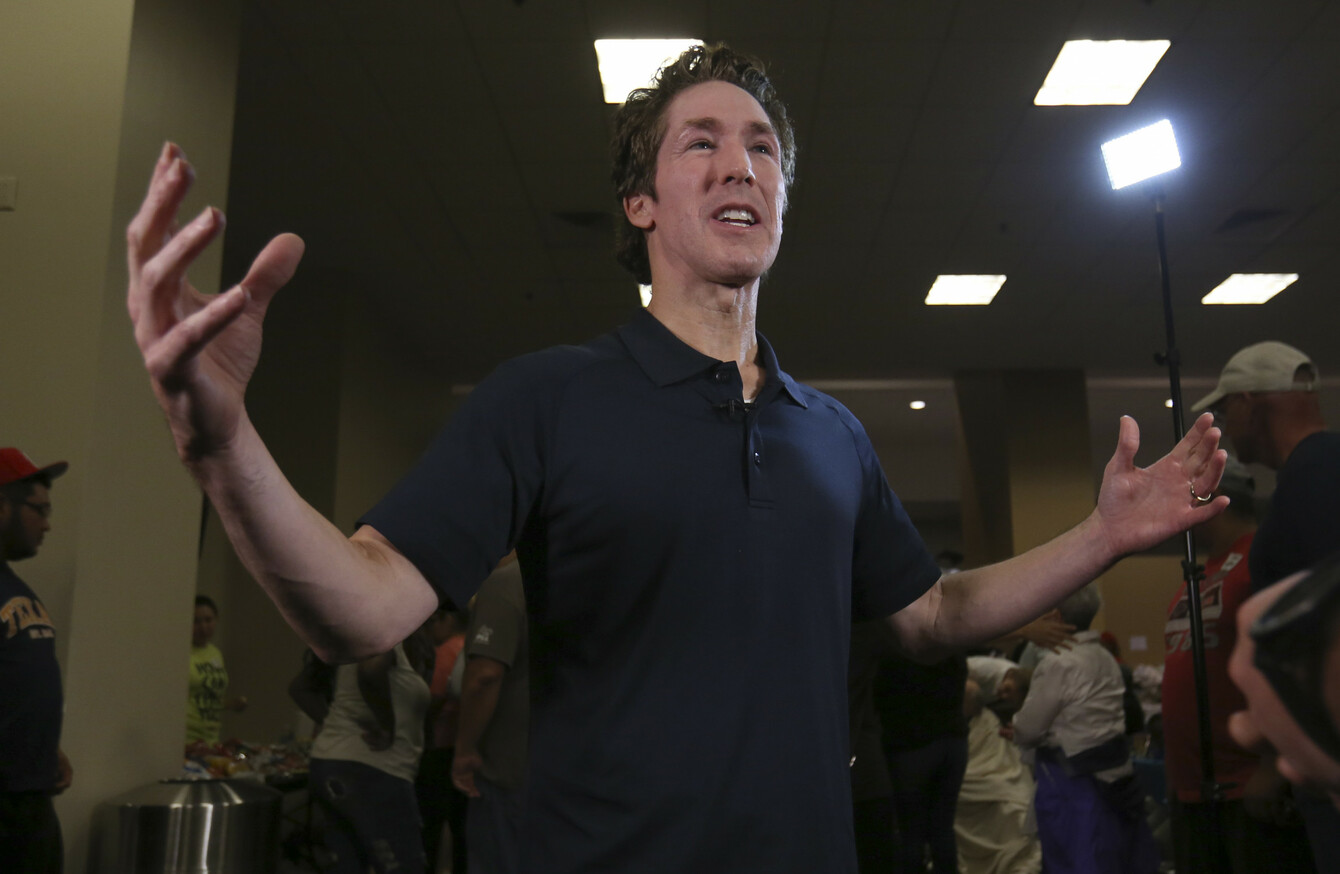 US pastor Joel Osteen
Image: LM Otero via AP
US pastor Joel Osteen
Image: LM Otero via AP
A FAMOUS US pastor has pushed back against criticism that his Texas megachurch didn't initially open for evacuees of Hurricane Harvey, claiming they had been taking people in "from the very beginning".
Joel Osteen, a multi-millionaire pastor and head of Houston's Lakewood Church, was the centre of a wave of social media criticism after his 600,000 square foot church didn't start taking in those left without homes by Harvey, which caused massive flooding in Houston, straight away.
Some 30,000 people have been pushed out of their homes following the wreckage left behind by the historic rainfall in Texas last week.
A post on the Church's Facebook page last week said that the building was closed as it was "inaccessible due to severe flooding".
This news was met with backlash on social media.
However, speaking on ABC's Good Morning America yesterday, Osteen defended his church and said they reopened the 17,000-seat building to the public on Tuesday.
"We were fearing it would flood. The last thing we would do is put people in it at the very beginning," Osteen said.
"The narrative that we didn't want to take people in or we didn't open in time is totally untrue. We were here for people, we were a shelter, we were taking people as soon as the flood waters receded."
Osteen said that the city of Houston had another shelter four miles away from the church and that he had been working with city officials throughout the storm. He claimed that when the shelter was full, his church began to take people in.
"Some people created that narrative that we were high and dry and none of that is true," he said.
Lakewood Church served as a shelter for about 5,000 people displaced during Tropical Storm Allison at its previous home in 2001, when more than 30 inches of rain was dumped on the city.