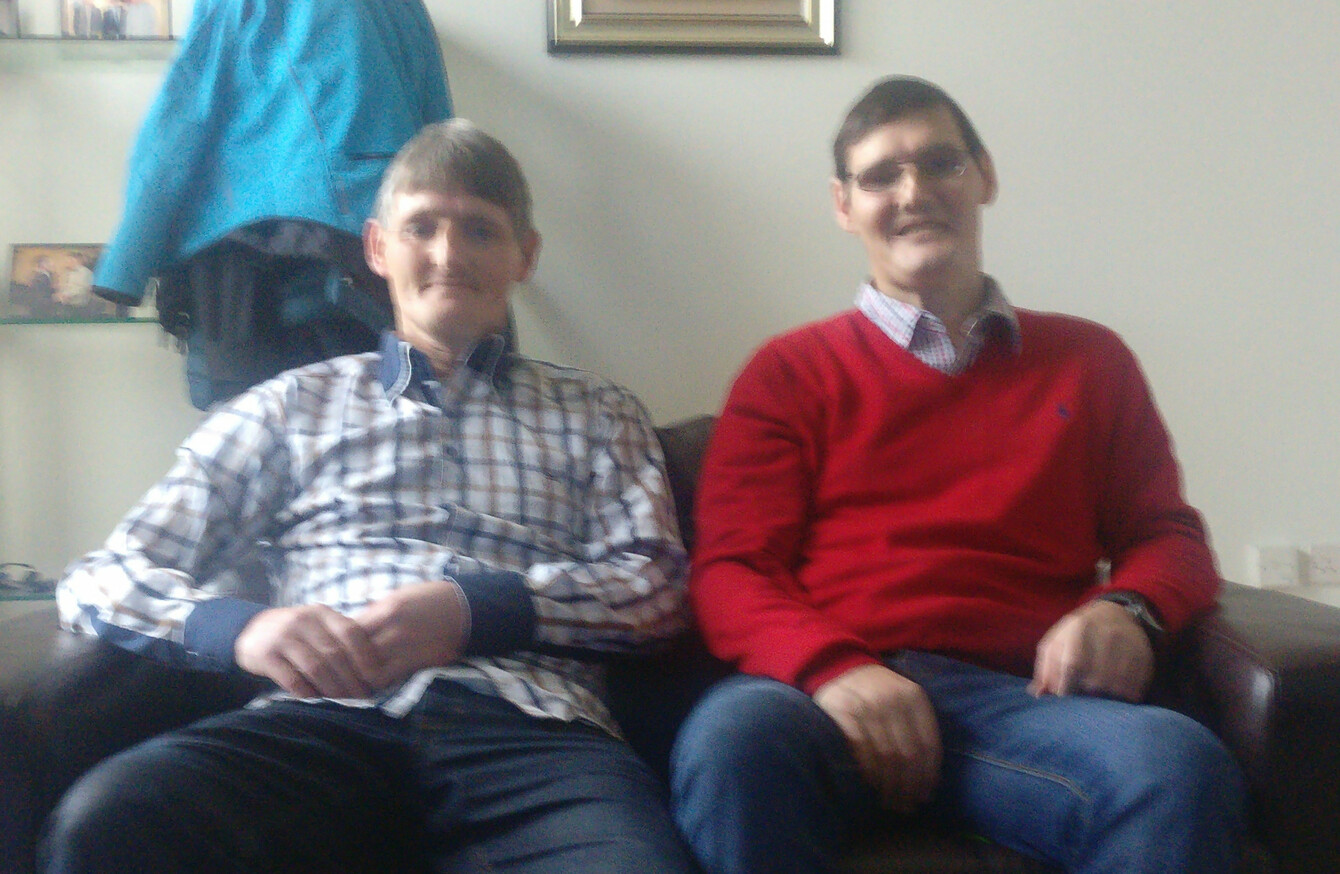 Image: Cormac Fitzgerald/TheJournal.ie
Image: Cormac Fitzgerald/TheJournal.ie
It sometimes feels like you're running up an escalator that is going in the wrong direction.
Homelessness campaigner Fr Peter McVerry has called for increased government action in addressing Ireland's housing and homelessness crisis at the launch of his organisation's annual report.
You were ringing the free phone and you'd be given a bed and that would be grand, a bit of weight off your shoulders. Then you say to yourself, 'lovely, have a kip', then you're getting up in the morning and first things you're saying to yourself – 'Where am I going to sleep tonight? I'm going to have the ring the free phone and then they say ring back at 10 o'clock we'll give you a sleeping bag and a mat… and that's it.
Roy Kelly recalled what it was like being homeless – he and his brother are now in transitional accommodation.
Source: TheJournal.ie/YouTube
I had an opportunity to confront my dad a few years ago and I did, and I ask him.. I said 'Do you remember abusing me, dad?' and he said 'I do, girl' like I had just said something so casual. He's very flippant about it all. I would ask him why… I didn't deserve this, my innocence to be taken away from me… It's not fair.
Amy Barrett and her sister Melissa O'Keeffe spoke to 3News after their father was sentenced to ten years in prison for their abuse.
In an ideal world it would never be needed or requested. But even if we exclude medical emergencies and severe life-threatening indications, we cannot wish abortion away.
Dr Anthony McCarthy, a consultant perinatal psychiatrist at Holles Street, spoke to the Eighth Amendment committee.
I beg the indulgence of the Acting Chairman in respect of some comments made by [Sinn Féin's Eoin Ó Broin]. I had difficulties with many of the amendments he and his party tabled. That was personified by the first one, which stated, "In page 5, line 22, after "Services" to insert "(Water Charges by the Back Door)"." This demonstrates the type of rubbish the Deputy was bringing forward and the games he was playing in an effort to appease his supporters.
Fianna Fáil's Barry Cowen highlighted how Sinn Féin were attempting to change the wording of legislation relating to water services.
The fact is I welcome this reporting. It shouldn't take leaks to understand what's going on where.
Bono's reaction to being named in the Paradise Papers, which linked him to a Lithuanian shopping centre which may have broken tax rules.
People know I am well able to handle the cut and thrust and the heckling. This isn't about women being 'cry babies' or 'why us?' This is about any woman who might have experienced sexual harassment in the workplace being able to speak out.
Sinn Féin's Mary Lou McDonald spoke about the culture of a "boy's club" in Leinster House.
I shouldn't be asking you this, but… Are you a married woman? Do you have children? How old are your children?
Independent Alliance TD John Halligan faced calls to step down after it was revealed that he asked a woman this question in an interview. His department was fined €7,500.