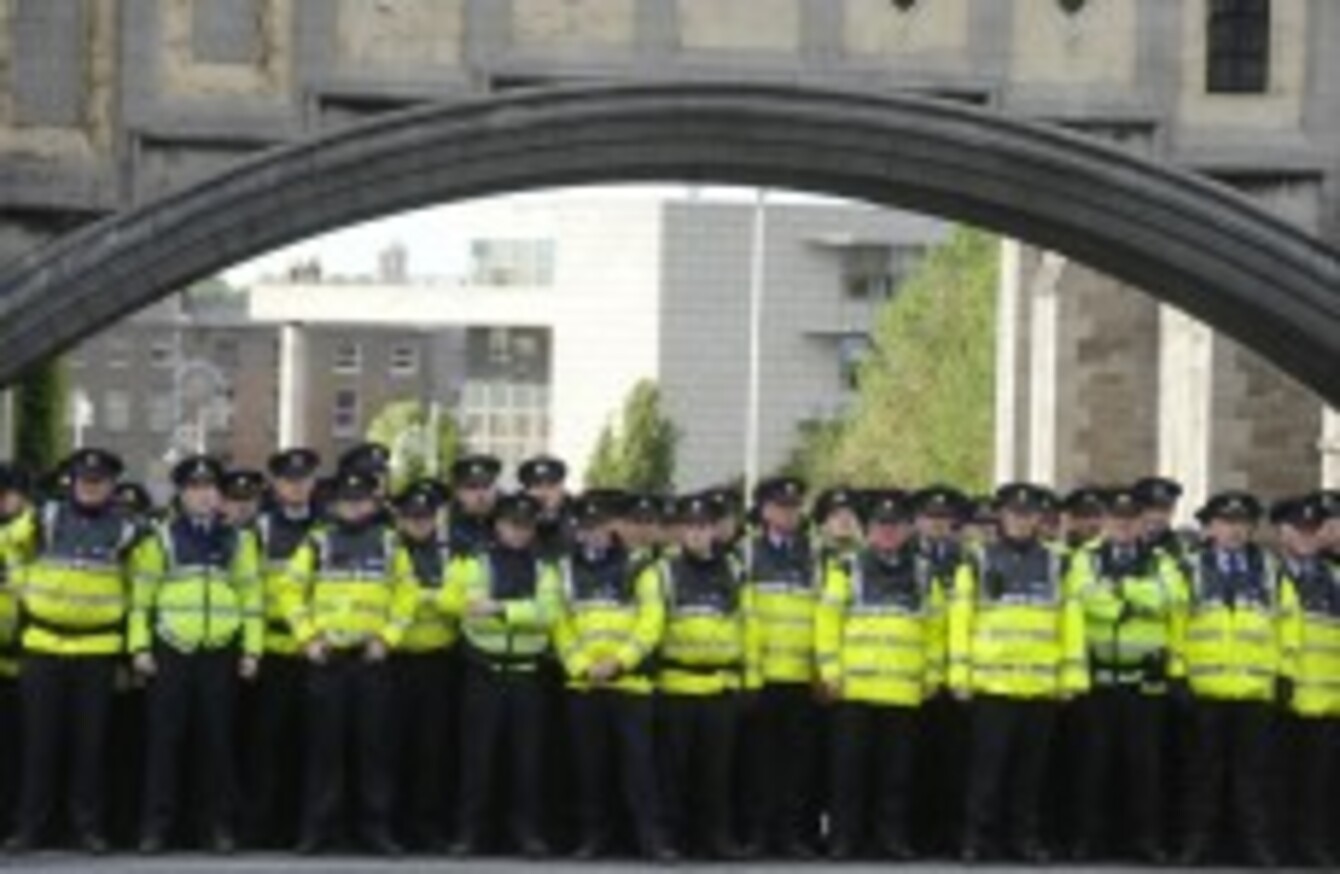 Image: Photo: Laura Hutton/Photocall Ireland
Image: Photo: Laura Hutton/Photocall Ireland
AN ASSISTANT COMMISSIONER and five chief superintendents are among the hundreds of gardaí across the country who have applied to retire in the coming months.
Some 337 gardaí – including sergeants, inspectors, superintendents and chief superintendents – have volunteered to retire between December 2011 and February 2012, said the Minister for Justice Alan Shatter.
Some 131 gardaí applied to retire from the force by the end of November 2011, he added.
Responding to a Parliamentary question from Deputy Dara Calleary, Shatter said he did not have a breakdown of retirees on a county-by-country basis, saying that drawing up a list of the counties affected by the reduction in gardaí would require a "disproportionate" amount of garda time and resources.
Concerns have been raised about forthcoming reductions in the number of gardaí, which is part of an agreement to reduce public sector numbers in the context of Ireland's bailout deal with the EU and IMF. Last September, Aidan O'Donnell of the Association of Garda Sergeants and Inspectors warned that the plans will have a 'significant impact' on policing in Ireland.
O'Donnell said that eight per cent of stations without a permanent garda, and one in ten without a sergeant, as a result of the mass retirements.
The projected cut in the garda payroll, from 14,200 to 13,000 officers by the end of 2014, is hoped to be achieved mainly through voluntary retirement.