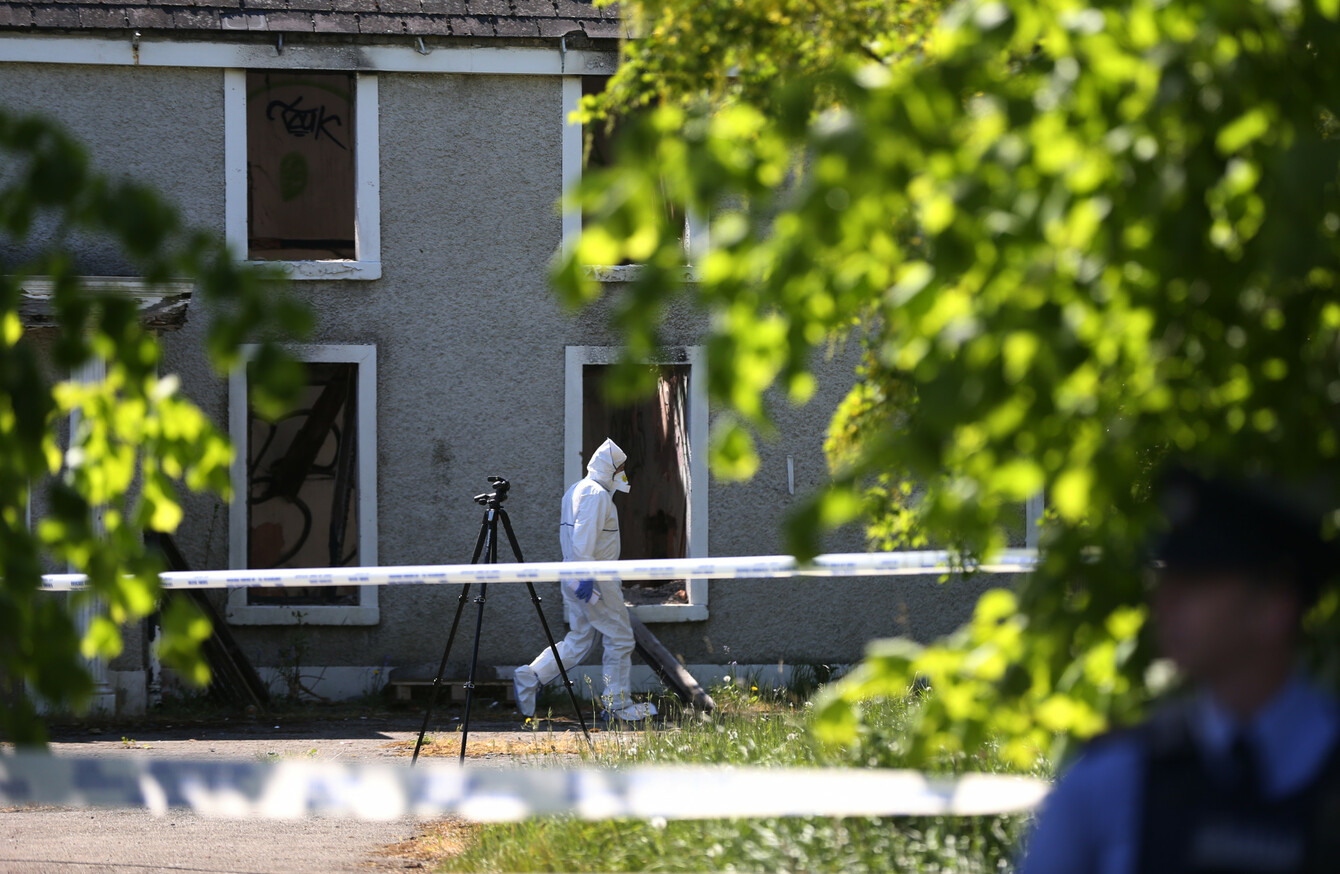 Updated: 9.10am
GARDAÍ HAVE TODAY launched a murder investigation into the death of 14-year-old Anastasia Kriegel in Lucan, west Dublin.
The teenager's body was found in a disused, vacant farmhouse near the town on the Clonee Road, between Lucan and Clonsilla, during a large-scale search.
The teen was found with serious injuries and was partially clothed when gardaí discovered her. Gardaí are now investigating if there was a sexual element to her killing.
She had been missing since Monday evening.
Gardaí are now attempting to speak with two people believed to have been in her company prior to her disappearance.
Anastasia's social media accounts as well as her phone data will be investigated in a bid to shed light on her disappearance.
A statement to parents from the principal of Confey College, where Ana was a first year student, stated that children are to receive counselling following the tragedy.
The statement read: "We are all deeply saddened by the death of our first year student Anastasia Kriegel. Our thoughts and sympathies are with Anastasia's family and her friends.
"At this difficult time the school's pastoral care systems are in place to help your child cope with this tragedy. Psychologists from the National Educational Psychological Service (NEPS) will be in the school and will be supporting and advising teachers in their efforts to assist our students at this time.
"You are already supporting your child when listening and encouraging them to express their feelings. All children are different and will express their feelings in different ways. The attached information sheets may prove to be helpful to you. Please feel free to contact the school if you wish us to provide additional help/guidance in supporting your child."
Gardaí want to hear from anyone who was on the Clonee Road or in St Catherine's Park from 5pm on Monday. Superintendent John Gordon made a particular plea for anyone who might have dashcam footage from the area.
A post-mortem was carried out last night. It is suspected that the results will confirm that she died a violent death.
Anastasia was reported missing at Leixlip Garda Station on Monday night at about 8pm. Gardai began searching the Clonee Road area on Tuesday afternoon. Civil Defence and water units were involved in the search as the area is surrounded by the Liffey and the Royal Canal.