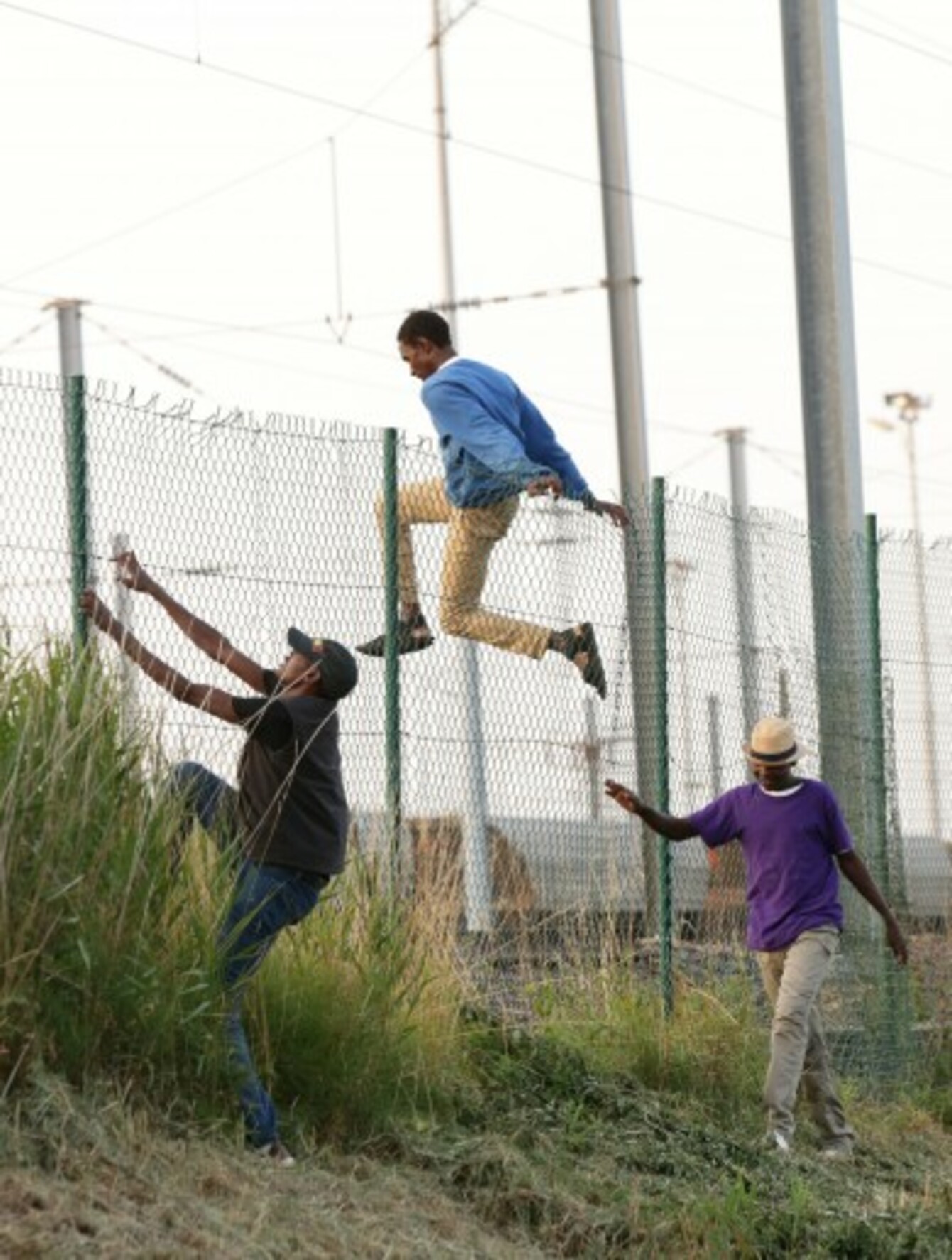 Image: Yui Mok
Image: Yui Mok
FRENCH RIOT POLICE have sprayed migrants with a chemical irritant as they tried to storm the Channel Tunnel.
The group, which broke down several security fences late last night, was forced to retreat as they attempted to breach the final fence near the entrance of the tunnel, which links France with Britain.
The migrants, estimated to number around 200 by an AP journalist, faced off for close to an hour with security forces, chanting slogans including: "Open the border" and "We are not animals."
The Channel Tunnel is a 50 kilometer (30 mile) rail tunnel beneath the English Channel.
Thousands of migrants have been scaling fences near the tunnel in recent weeks, attempting to reach England from Calais.
Many have hopped on freight trains or trucks destined for Britain. At least 10 migrants have died since June attempting the dangerous journey.
Fences
France and Britain today vowed that ending the crisis is a "top priority".
A joint statement from both governments came as a French opposition lawmaker accused British Prime Minister David Cameron of failing to grasp "the severity of the problem".
Earlier this week, the British government pledged €10 million to improve fencing around the Eurotunnel rail terminal in Coquelles, outside Calais.
Additional reporting by AFP