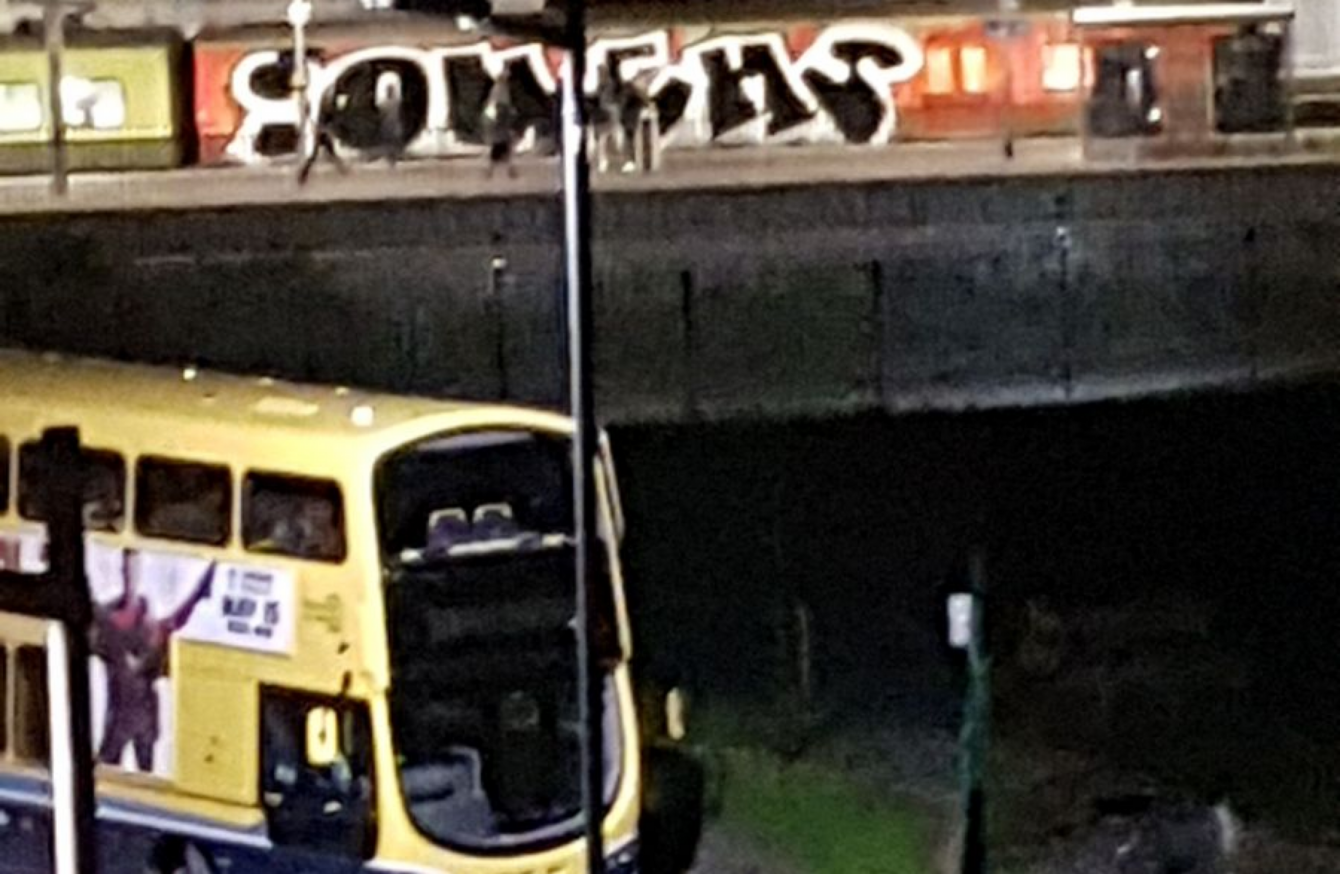 Image: Stephen Curtis
Image: Stephen Curtis
CLONGRIFFIN RESIDENTS ARE being "terrorised in their communities and on their commutes" according to Independent TD Tommy Broughan.
A group of up to 11 youths blocked doors of a train at Clongriffin Dart Station on Tuesday night and carried out a "planned and organised" graffiti attack.
The Clongriffin Town community website has released a statement saying it is working with gardaí to trace the two gangs as they fled the town in different directions.
It added that it looks forward to engaging with Irish Rail to improve the current security within the train station.
"We are deeply disappointed that gangs of youths targeted Clongriffin Dart Station to attack a train, as it is one of the largest and most modern Dart stations with wide and well-lit platforms."
Tommy Broughan raised the issue during a topical issues debate in the Dáil, saying, "Obviously this was a very shocking and traumatic experience for passengers and Irish Rail staff who witnessed this atrocious anti-social and criminal behaviour.
What was reported as an "unprecedented graffiti attack" seems to have been much more sinister with up to 20 young people allegedly wearing balaclavas and armed with knives and blocks of wood blocking the doors of a train at around 10.30pm.
He added that over the past few years, "a small number of miscreants seem to be repeatedly vandalising this and other stations and terrorising commuters".
Broughan said that over the past three years, he has been receiving "numerous emails and calls from concerned constituents who are living in fear".
"Residents believe that Clongriffin DART Station is being targeted because of its distance to the district Garda station, which is located over three miles away in Coolock."
The most recent attack on the local Dart station was the most brazen and disturbing to date.
"The residents of Clongriffin are growing tired in their efforts to create a positive community spirit only to have repeated attacks on their public transport facility and neighbourhood and also the increasing feelings of uneasiness in using their local Dart Station.  This disgraceful nonsense has gone on long enough."
Broughan asked the Minister for Justice and Equality Charlie Flanagan to visit areas "being plagued with anti-social and criminal behaviour" following the attack.
Minister Flanagan said, "There is ongoing communication between An Garda Síochána and the respective control centres, and access to good quality CCTV helps provide assistance to Gardaí when investigating serious incidents, such as what we saw in Clongriffin earlier this week."
He added that Budget 2018 will support a high level of investment in the garda workforce.