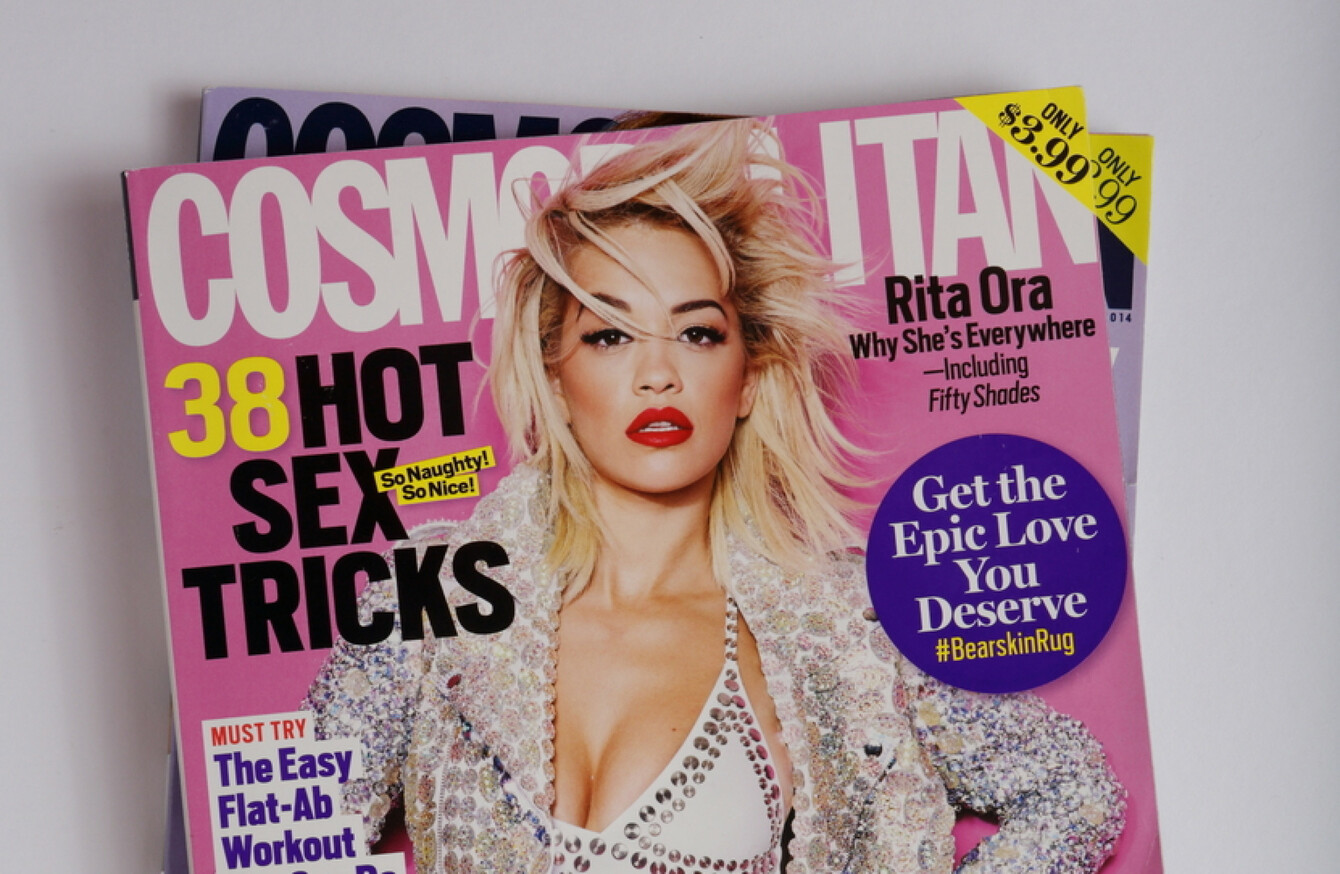 File photo
Image: Shutterstock/emka74
File photo
Image: Shutterstock/emka74
US RETAIL CHAIN Walmart has announced that it has removed Cosmopolitan magazine from its checkout aisles.
The monthly magazine features sexual content, fashion, and entertainment news and has a print and online presence that reaches millions.
Walmart said it was primarily a business decision, but concerns raised by groups over the magazine's content were heard.
The National Center on Sexual Exploitation said Walmart's decision makes it a "leader and trailblazer in corporate responsibility", and claimed it had instigated the policy taken by the retailer.
In a statement, the group said Cosmo "places women's value primarily on their ability to sexually satisfy a man and therefore plays into the same culture where men view and treat women as inanimate sex objects".
In a Facebook live video, the group's vice president of advocacy and outreach Haley Halverson said: "You can go through and buy your groceries with your family knowing you don't have to be exposed to this graphic and often degrading and offensive material.
This is one less drop of hyper-sexualised media that is going to be bombarding people in their everyday lives, which does make a difference, especially in this Me Too culture that we're living in, where we really want a culture that will respect women and ensure their dignity is understood.
Walmart senior director of corporate affairs Meggan Kring said customers can find Cosmopolitan in the magazine section of its stores, but that it will no longer be available by the cashier point.
An email seeking comment from Cosmopolitan's parent company, Hearst, was not immediately returned.
The move was met with criticism however, with anger expressed on social media over the decision.
Speaking to the BBC, Cosmo writer Kirsten King said that drawing the Walmart decision into the #MeToo movement was a "stretch" and that it had created "another double standard for women" with magazines such as Men's Fitness not subject to the same treatment.
She said: "As a teen, Cosmo was where I learned a lot about sex, and while that education was not perfect, in the US sexual education can be super flawed.
The more conversations we have about women's health and sexuality the better. Work has to be done to make them more nuanced, but eliminating them completely or deeming them inappropriate doesn't get us anywhere.
Healthcare columnist Dr Eugene Wu said that Walmart's decision was "not a victory for the #MeToo movement" but a "severe perversion of it".
With reporting from Sean Murray