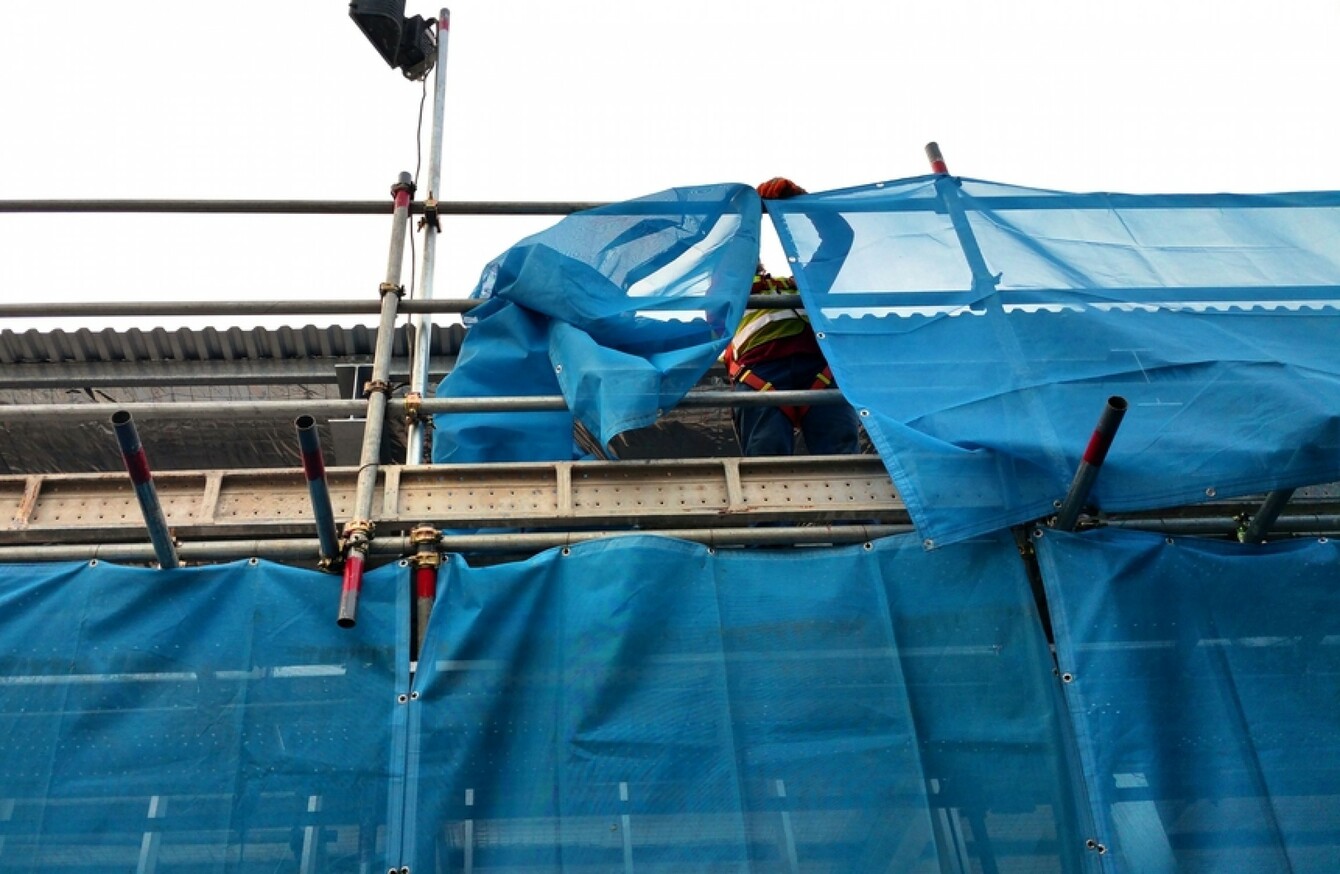 Image: Shutterstock/Cheng Wei
Image: Shutterstock/Cheng Wei
A 41-YEAR-old detective garda, who suffers a permanent deformity in his right middle finger since he was assaulted while arresting a man who was stealing scaffolding, has been awarded €60,000 compensation in the High Court.
Detective Daire Daly said during a garda compensation hearing that on the night of 27 January 2013, he was off-duty and walking in the St Wolstan's Abbey area in Celbridge, Kildare, when he saw a man acting suspiciously.
Detective Daly told his barrister, Breffni Gordon, that he saw through a fence that the man was trying to enter a building and was wearing white latex gloves and a scarf covering part of his face.
The court heard that Detective Daly, who is based in the Drug and Organised Crime unit in Dublin, called Leixlip garda station to inform them of the incident.
He said that while he was waiting for his colleagues to arrive, he confronted the man and showed his garda badge.  The man had told him he was not trying to break into a house but wanted to steal scaffolding nearby.
Detective Daly had told the man that garda reinforcement was on its way.  The man had first waited patiently, before suddenly head-butting Detective Daly in the chest while shouting "f**k you guard."
A confrontation had followed between them and the man managed to knock him to the ground, twisting his right hand and in particular his middle finger backwards.
Deformity
Justice Bernard Barton heard that the man went through the fence in the direction of a white van where an accomplice was waiting and shouted "guards, guards".  Both had managed to escape in the van.
Detective Daly said he felt severe pain in his hand the next day and attended to the Emergency Department at the Hermitage Medical Clinic in Fonthill, Dublin.
He said that following extensive examination, it was discovered that he had suffered a tendon injury in his middle finger and had undergone surgery.
Gordon said Detective Daly had needed to undergo a second operation of his finger a few months later.  He had attended numerous physiotherapy sessions and had been out of work for six months.
The court heard that Detective Daly's life had been affected by the incident.  He had to give up playing football and had developed a sensitivity to the cold in his hand, affecting his golf activity in winter.  He also had difficulty lifting heavy items.
Detective Daly said he was now unable to straighten his finger, which was bent towards his palm.  The court heard his deformity would be permanent.  He also had a permanent scar on his finger following the surgery procedures and sued the Minister for Public Expenditure.
Barrister Paul O'Reilly, for the Minister, said malice had been accepted by the State and today's case was one of assessment of damages.
Judge Barton said Detective Daly suffered a very serious injury but "was not making much of it".  He awarded him €60,000 for past and future sufferings.