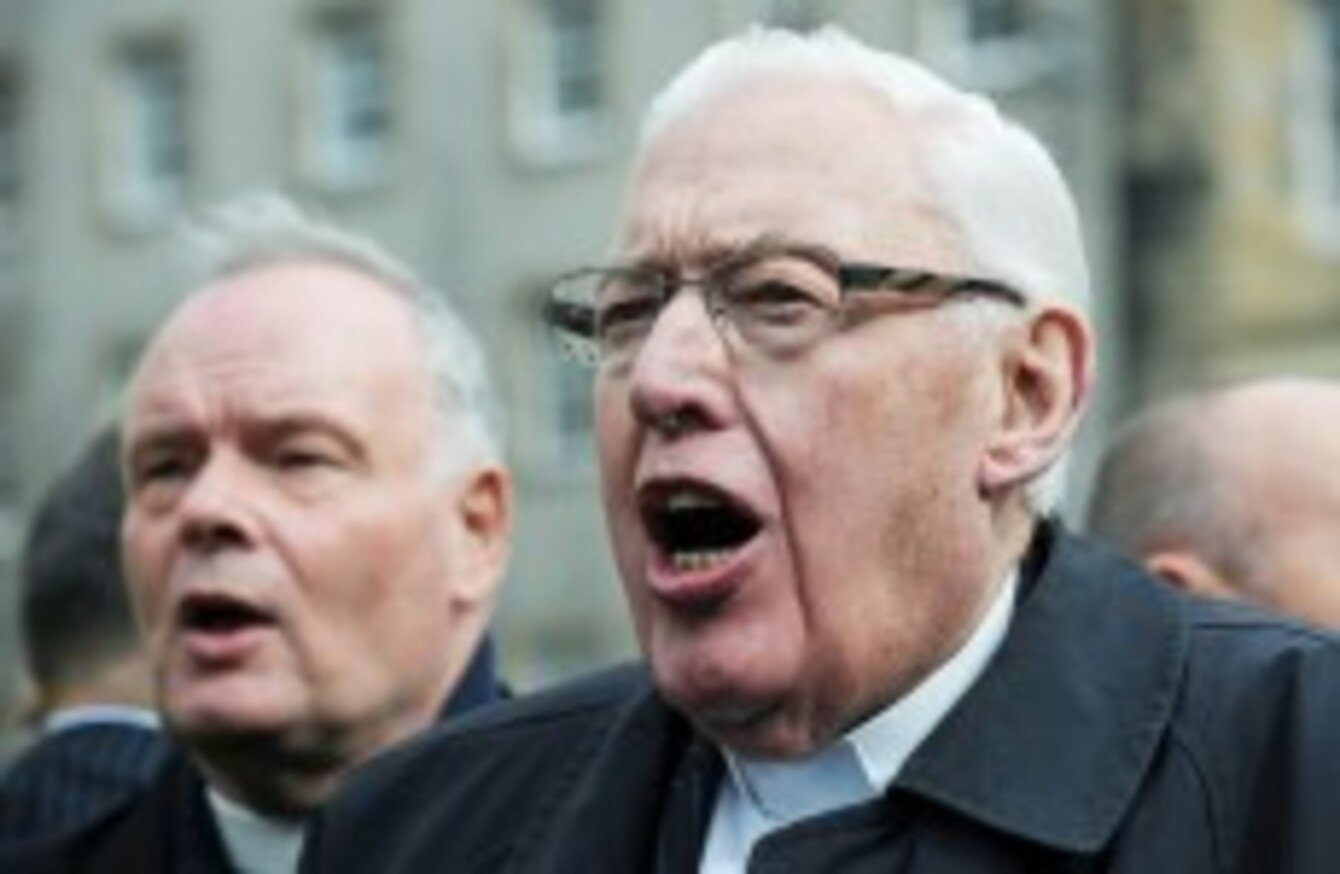 Image: Anna Gowthorpe/PA Archive
Image: Anna Gowthorpe/PA Archive
THE FORMER FIRST MINISTER of Northern Ireland, Ian Paisley, has been released from hospital after three weeks of treatment for heart problems.
In a brief statement released by his wife Eileen, it was confirmed that the 85-year-old former leader of the Democratic Unionist Party had been able to return home after treatment at the Ulster Hospital.
He had been admitted to the hospital on Sunday February 5 suffering from chest pains, and been in intensive care for some time while undergoing treatment.
In her statement, Eileen Paisley said it was "not possible to put into words the depth of our gratitude to those responsible who cared for him these past three weeks, nor can we express sufficiently our thanks to all those who have sent their good wishes and prayers."
Two weeks ago Paisley's son Ian Jr told the Belfast Newsletter that the family had "received messages from right across the community expressing their love and thoughts and prayers for dad."
Paisley Snr's friend and colleague Rev Alan Smylie told TheJournal.ie earlier this month that people of "all shades, opinions and denominations" had expressed their goodwill for the former politician – with the family of a deceased person even asking that prayers be offered for Paisley at that person's funeral.
The 85-year-old – now formally titled Baron Bannside, after being appointed to the House of Lords in 2010 - had a pacemaker fitted a year ago after falling ill while on parliamentary business in London.
Paisley, who served as First Minister in the Stormont executive from 2005 to 2008, founded the Democratic Unionist Party in 1971 and held that role until stepping down from the party leadership in 2008.
He was created a life peer in 2010, after ending his 40-year tenure as an MP for North Antrim, and sits in the House of Lords alongside his wife, Baroness Paisley of St George.