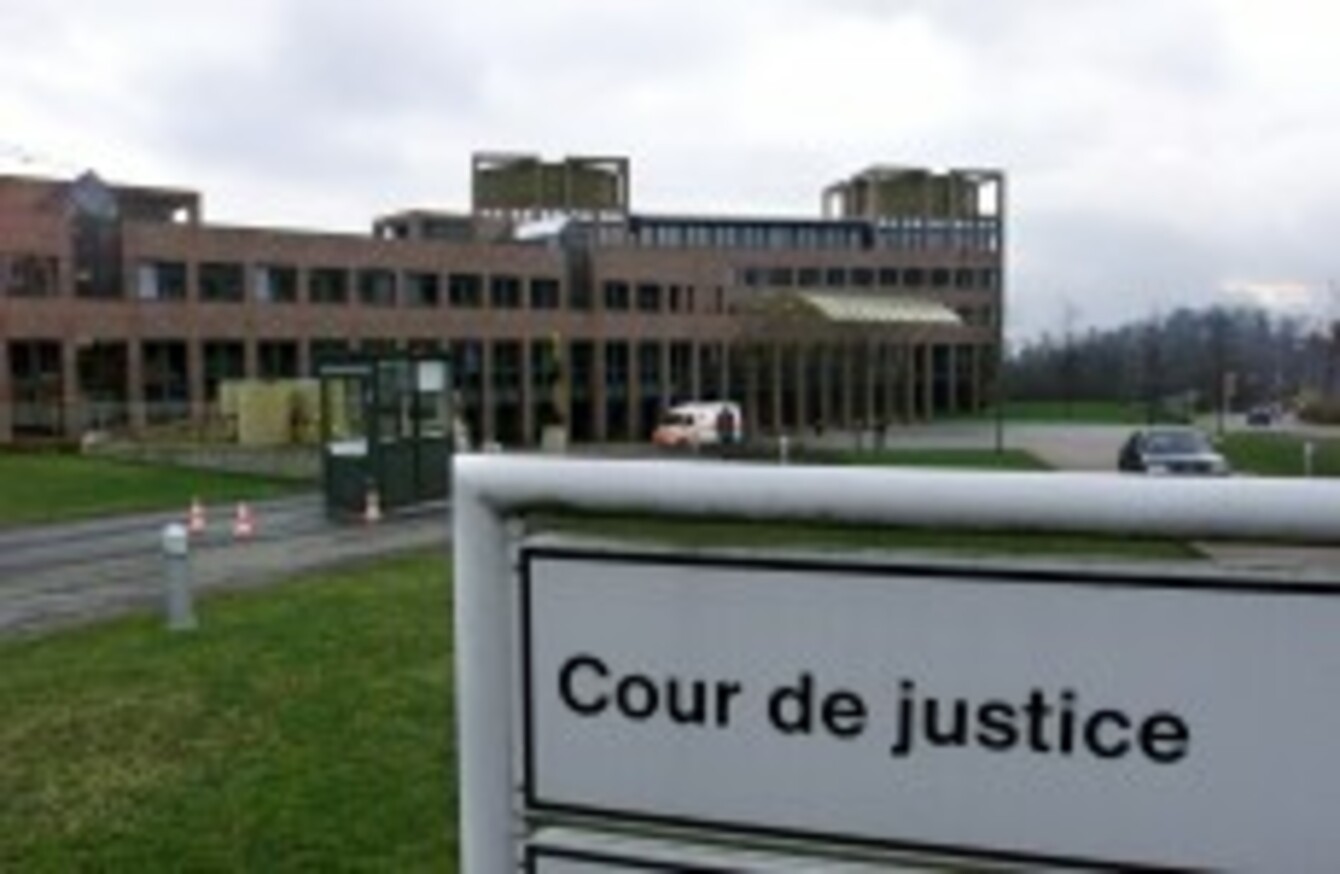 Image: YVES LOGGHE/AP
Image: YVES LOGGHE/AP
IRELAND HAS BEEN fined €2 million by the European Union's highest court over its failure to bring in an adequate and timely regime of septic tank inspections, and €1.5 million over a breach of other EU rules regarding environmental assessment impacts.
The European Court of Justice has granted an application from the European Commission for a lump sum fine for Ireland's failure to translate a European waste water directive, which requires each member state to regulate septic tanks and similar systems.
The court had previously ruled in 2009 that Ireland was in breach of the directive for failing to bring any such laws into place – leading the European Commission to seek fines for Ireland's non-compliance.
It also found that Ireland had still to fully adopt the necessary measures to come into line with EU law, despite the enactment earlier this year of new laws on tank inspections.
The Commission had originally sought a lump sum fine of nearly €5.5 million – the equivalent of €4,771.20 per day for each day since 2008 – but Ireland successfully asked its ability to pay, in light of the country's economic circumstances, be taken into account.
However, Ireland will also face a daily penalty of €12,000 every day between now and when it is found to be in total compliance – which the Irish government will have to seek recognition of, once the septic tank inspection regime is fully up and running.
Environment minister Phil Hogan had argued earlier this year that Ireland's laws on septic inspections needed to be introduced by February 3 in order to avoid European fines.
This was because Ireland needed to submit its defence to the case by that date, and that Ireland's arguments would be based on the premise that the necessary laws were now in place.
In a separate case, Ireland has been fined €1.5 million following a court ruling in 2006, when the ECH ruled that Ireland had not complied with a directive about Environmental Impact Assessments for new construction developments.
The Commission had sought a €4.4 million fine over that breach.
Ireland had accepted that it was in breach, but had again argued that the fine did not take its own financial circumstances into account.