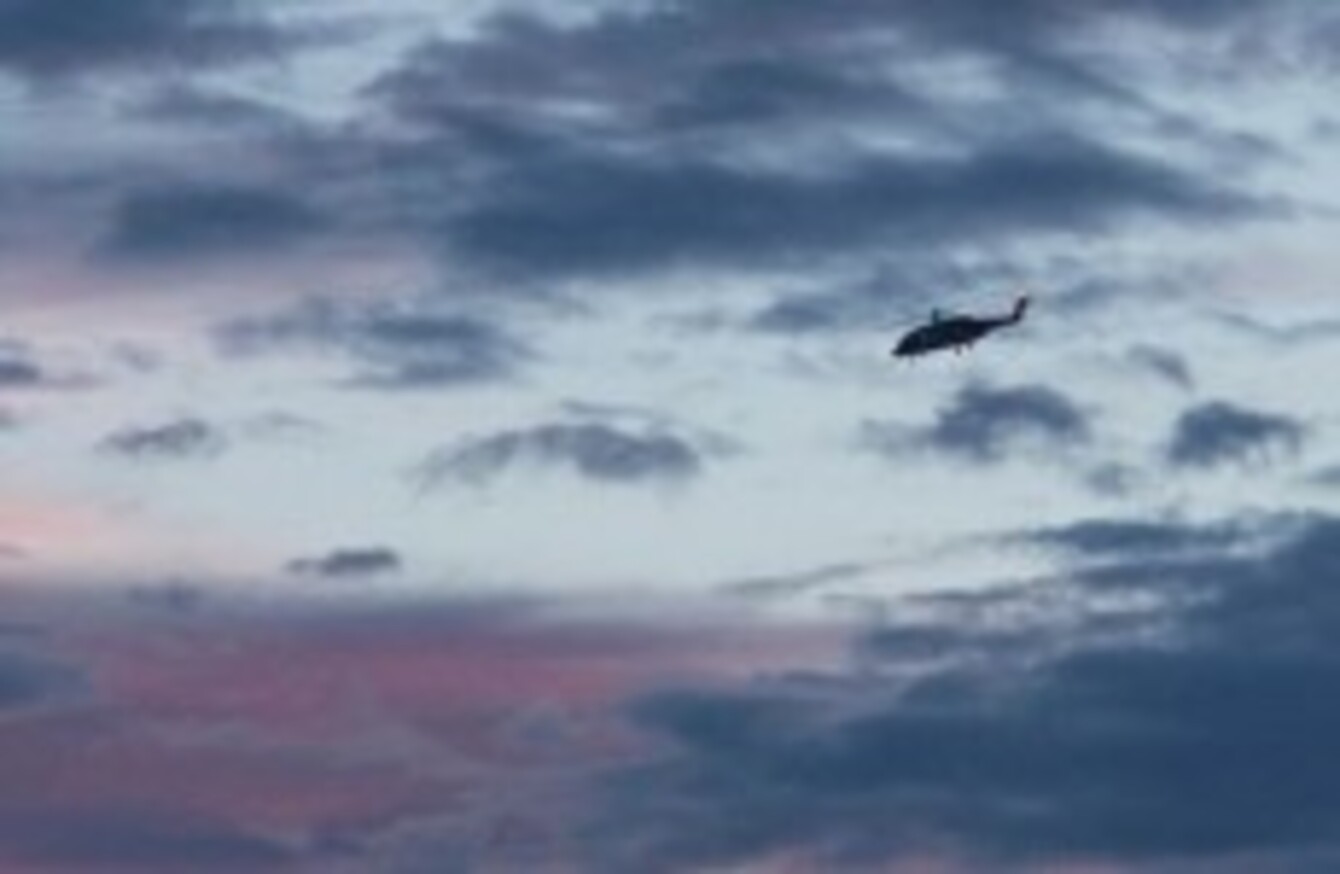 A Coast Guard helicopter at the scene.
A Coast Guard helicopter at the scene.
A PRELIMINARY REPORT into a fatal plane crash in the Blackstairs Mountain in County Carlow has found there was poor visibility and cloud on the day of the crash.
Bryan Keane and Paul Smith from Athboy in County Meath died on 24 May when the Cessna 182 aircraft they were flying crashed into the western side of the mountain.
Experienced pilots
Both pilots in their 60s and 50s were experienced pilots who were flying to a private airfield in Wexford, accompanied by their two pet dogs. 
The report said no communications was recorded with any Air Traffic Control (ATC) unit and no airfield reported receiving a call from the aircraft.
The accident site was located on a steep rocky slope about 2,405 feet up Blackstairs Mountain.
The investigation team found the wreckage fanning out from the initial crash site.
While the report states there was no general problems with cloud, visibility or weather, the atmosphere was described as "absolutely unstable" which would have led to a risk of poor visibility and cloud conditions above 1,000 feet due to condensation.
Weather conditions
The report also states that other pilots attending the fly-in described the weather conditions in the vicinity of Blackstairs Mountain about the time of the accident as "mist" and "drizzle" with a cloud ceiling between 800 and 1,000 feet above mean sea level.
A number of persons living or walking in the area of the Blackstairs Mountain contacted the Air Accident Investigation Unit (AAIU) and made reports regarding the weather on the morning of the accident.
These reports indicated that the upper portion of the mountain was obscured by what was variously described as "drizzle", "rain" and "low cloud".
The investigation by the AAIU is on-going and a final report will be published in due course.