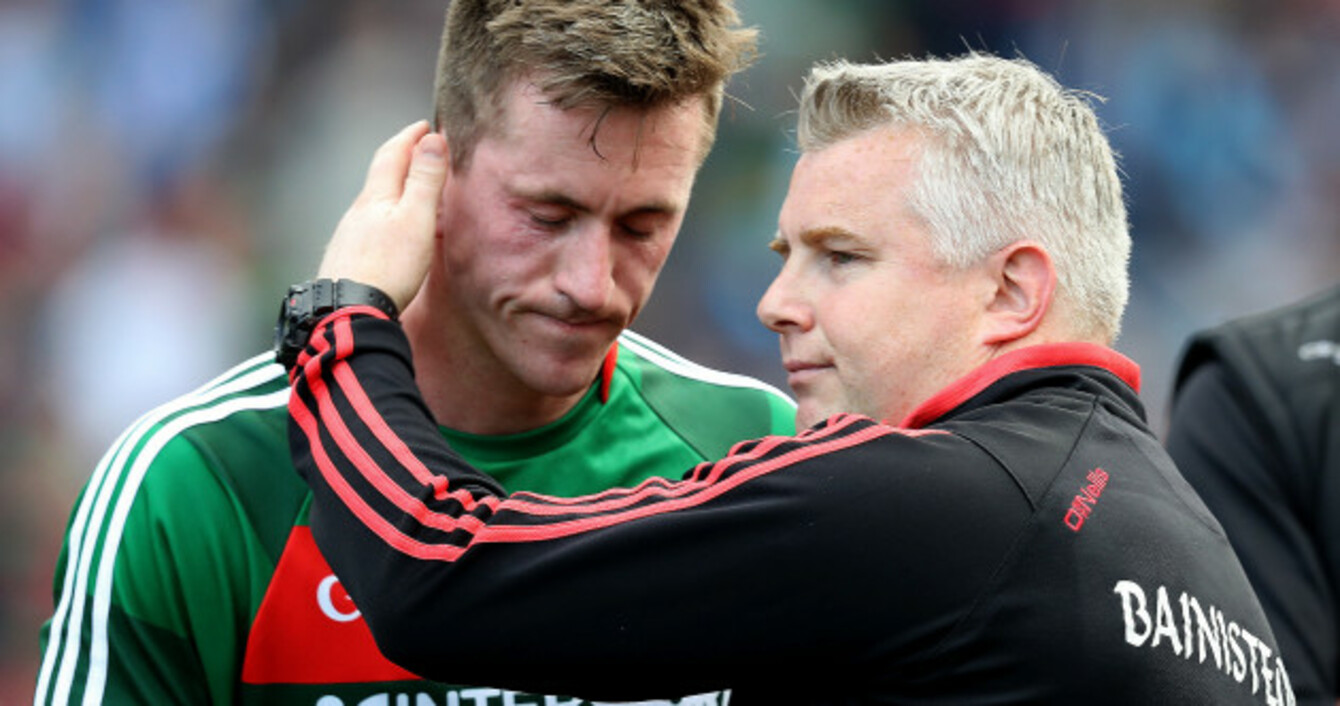 Image: Tommy Dickson/INPHO
Image: Tommy Dickson/INPHO
Source: CNN/YouTube
Rocket man is on a suicide mission for himself and for his regime. The United States is ready, willing and able, but hopefully this will not be necessary.
Donald Trump's threat to Kim Jong-un.
People cannot wait any longer – far too many people are being left behind.
Niamh Randall, a spokesperson for the Simon Community, on why social and affordable housing needs to be a priority for Budget 2018.
I have a litany of cock-ups. This is not the biggest.
Ryanair cheif executive Michael O'Leary on rostering problems that led to the airline cancelling dozens of flights.
The Halawa family, in particular sisters Somaia and Fatima, are among the most inspiring people I have campaigned side by side with. At vigils, demonstrations and meetings within Government Buildings, their patience, persistence and resilience has been an inspiration, as is their love for their brother.
Minister for Children Katherine Zappone's reaction to the release of Ibrahim Halawa after spending four years in an Egyptian prison.
It would be a wonderful moment for our society if he were to take action now to support families like ours. After all, Leo knows only too well that we are the people who 'get up early in the morning' to bathe, toilet and spoonfeed our loved ones.
Tom Clonan stressed the need to radically transform the narrative around disability and equality.
I know some British politicians, not to name Boris Johnson, criticise their countrymen and women for wanting to keep their European identity. He accused them even of split allegiance. I think this is a binary, old fashioned and reductionary definition of identity. So I think it's nonsense to talk about split allegiance.
The European Parliament's Brexit negotiator Guy Verhofstadt hit out against Boris Johnson for denouncing some British people who want to "keep their European identity".
We'll go home tomorrow with dignity and pride and we will lick our wounds. But we will rise again. Because this year, like so many years that have gone before, has shown that Mayo may only be temporarily down, but we are never, ever out.
Mayo football manager Stephen Rochford on his county's loss to Dublin in last weekend's All-Ireland Final.
Source: TheJournal.ie/YouTube
There was one poor man, he was coming out I'd say for his morning bit of air, and he was taking his aul puff, and he didn't realise there was a 100-foot sword coming over his head.
John Hynes of Special Branch Carvings on bringing a massive Viking sword from Waterford to the Ploughing Championship.