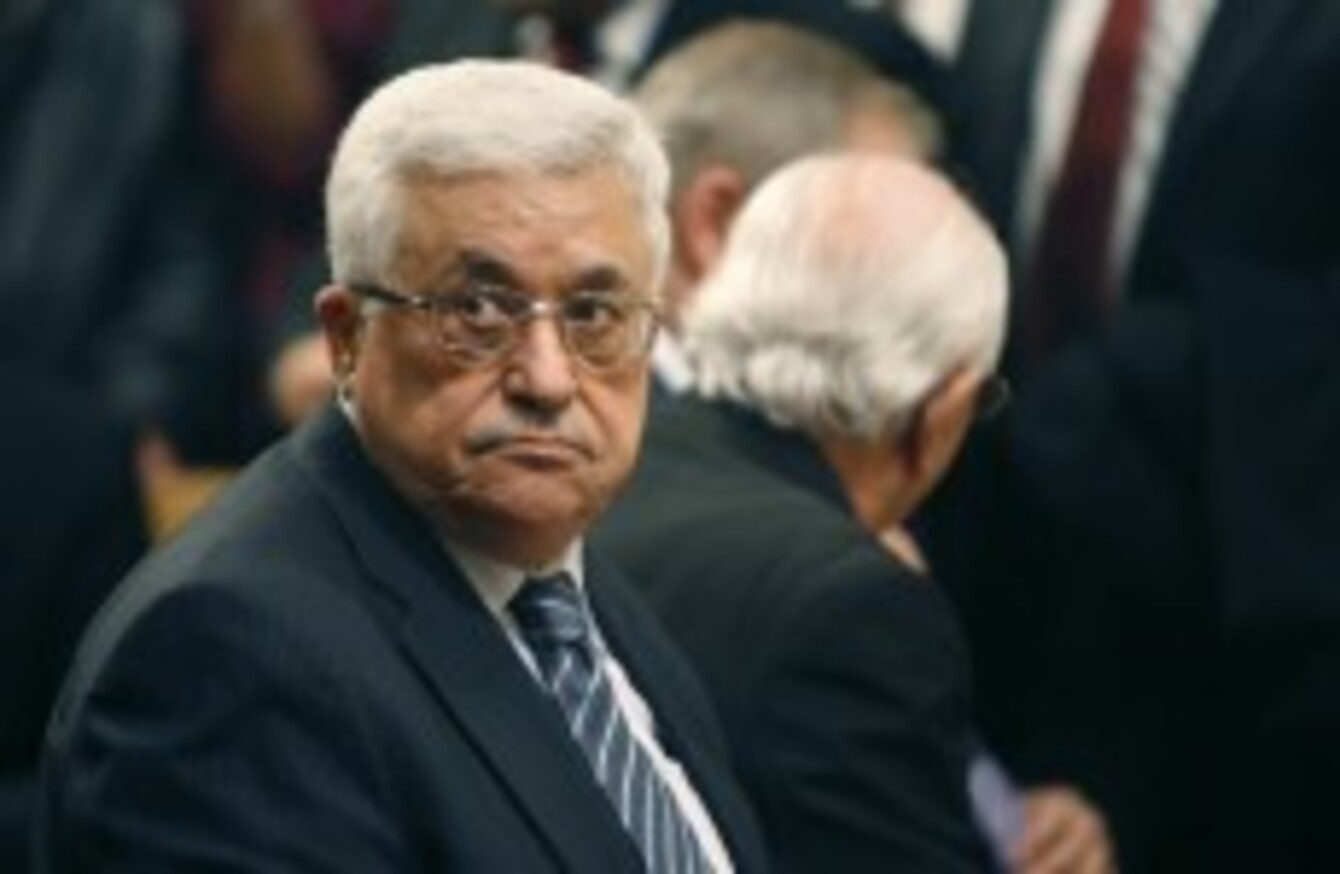 Mahmoud Abbas
Image: Majdi Mohammed/AP/Press Association Images
Mahmoud Abbas
Image: Majdi Mohammed/AP/Press Association Images
A LOW-LEVEL dialogue between Israelis and Palestinians about a future border has ended without any breakthrough, the Palestinian president has said.
The development reflects the impasse that has been plaguing the negotiations for at least three years.
Mahmoud Abbas said he would consult with Arab allies next week to figure out how to proceed now. While frustrated with the lack of progress, Abbas is under pressure to extend the Jordanian-mediated exploratory talks, which the international community hopes will lead to a resumption of long-stalled formal negotiations on establishing a Palestinian state.
Israel said today it's willing to continue the dialogue, and Abbas didn't close the door to continued meetings, saying he'll decide after consultations with the Arab League on February 4.
A Palestinian walkout could cost Abbas international sympathy at a time when he seeks global recognition of a state of Palestine in the West Bank, Gaza and east Jerusalem, the territories Israel captured in the 1967 Mideast war.
The gaps between the leaders are vast, and Abbas believes there is no point in returning to formal negotiations without assurances, such as marking the pre-1967 war lines as a basis for border talks and halting Israeli settlement building on occupied lands. Israeli Prime Minister Benjamin Netanyahu says everything should be discussed in negotiations and insists he is serious about reaching a deal by year's end.
Though there have been talks off and on, the last substantive round was in late 2008, when Israel informally proposed a deal and the Palestinians did not respond. When Netanyahu took office the next year, he took the proposal, including a state in most of the territories the Palestinians claim, off the table.
A round started in late 2010 by President Barack Obama quickly sputtered over the settlement issue.
Visiting EU foreign policy chief Catherine Ashton is scheduled to meet separately over the next two days with Abbas and Netanyahu to try to salvage the exploratory talks. Two officials involved in the contacts said she is trying to put together a package of Israeli incentives that would keep the Palestinians from walking away.
"We need to keep talks going and increase the potential of these talks to become genuine negotiations," Ashton said.